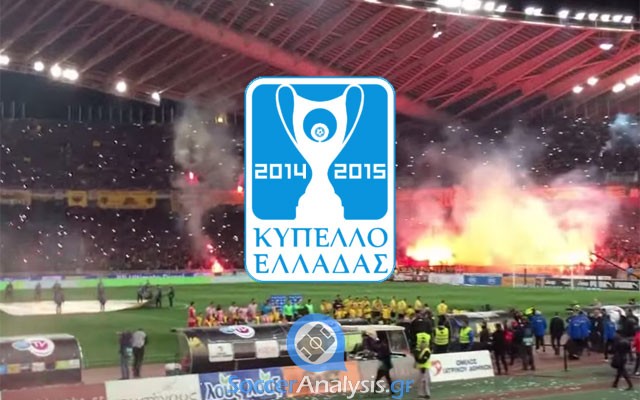 One match cancelled
Four more matches are available for the Greek Cup this Saturday. They were supposed to be five but the battle of Doxa Dramas was cancelled (more details below). I remind you the First Round involves ONLY Football League clubs and this competition has not even started yet! Please be extremely careful with your bets since this will be the first official test for all teams involved. To the previews:
Analysis: Ermionida – Panaigialeios
*Neutral ground: Municipal Stadium of Korinthos
Ermionida was promoted to Football League and they see the Cup as a chance to test their abilities before the new season starts. Their roster changed a lot and they are also under a new coach. Mr. Bolano was called up to guide the team and they still need time to adopt.
Panaigialeios had a good season in Football League but they ruined everything on the last match day (34) by receiving a late equalizer from Episkopi (1-1 in added time) which sent their opponents to the Play-Offs. Coach Seropyan (former coach of Chania) took over and there have not been many changes in their roster. The officials of the club are optimistic the team can do better.
Betting pick: X2 double chance @ 1.50
Ermionida is a mystery at this moment. They are less experienced than Panaigialeios that happened to be the second most effective away team of Group 1 last season (6W-4D-3L). I cannot explain why there is so much action on the home win especially when this match will be held in neutral ground. The win of Panaigialeios @ 3.00 looks like a value bet.
Analysis: Doxa Dramas – Zakynthos
This match was cancelled after a request of Doxa Dramas to the Hellenic Football Federation because of their inability to participate.
Analysis: Pierikos vs. Tyrnavos 2005
*Neutral ground: Municipal Stadium of Litochoro
Pierikos comes from a poor season in Football League. They finished at the eleventh place of Group 2 with 8W-5D-13L but they were not under real relegation threat. They were just lucky enough to see Vataniakos, Kavala and Giannitsa being a lot worse than them. They want to do better this season and this explains the many changes in their roster. Coach Kaberidis continues at the bench and the truth is that Pierikos was improved after his arrival last January (he was present in 5 out of their 8 wins). In their last two friendly matches they managed to keep a clean sheet (Iraklis 0-0, Kabaniakos 0-0) and according to the statements of their coach the team will start reaching their real potential by mid-September.
Tyrnavos 2005 was a very pleasant surprise of Football League 2013-14. Their 11W-8D-7L gave them the sixth place in Group 2 despite the fact they had no experience in this league. Coach Digozis continues at the bench and the team looks capable of repeating the good performances of the last season. In the two recent friendly matches against Economos Tsaritsanis (3-0) and Pyrassos (3-3), Tyrnavos scored a lot but their defense had problems. In their last match against Pyrassos they took the lead by 3-0 (17', 20' and 27') but the score was 3-3 by 55'!
Betting Pick: Both to score @ 1.95
This option came true in both matches between the two teams last season (Pierikos – Tyrnavos 1-1, Tyrnavos – Pierikos 1-2). Tyrnavos looks more dangerous in offense but their last match was not promising for their defense. This is the only interesting bet…
Analysis: Iraklis Psachnon vs. Episkopi
Iraklis Psachnon made it to the Playoffs of Football League but they did not keep up with the competition against seven equal of stronger teams. Their 4W-7D-3L gave them the fifth place which was not bad at all if we consider all the teams above them had the advantage of extra points (competition rule). The team is under a new coach, Mr. Koutsis, and there have been a lot of changes in the roster with the goal of entering the Play-Offs again.
Episkopi had a promising start in Football League on 2013-14 (Group 1) and they were third in the standings at the end of the first round (7W-2D-4L). The second round was disastrous (3W-2D-8L) and gave them the eleventh place. So far a total of 11 players have left and it is hard to tell if the 14 who replaced them will keep the team in the same level. Coach Anyfantakis continues at the bench and their last friendly win against Ionikos (2-1) is not safe to make any assumptions about their status.
Betting Pick: No bet
Iraklis Psachnon looks like a favorite but how can I risk on their win (in odds around 1.80) when I do not even know if they are interested in the Cup?
Analysis: Anagennisi Karditsas vs. Ethnikos Gazoros
Karditsa was the ONLY undefeated team at home (7W-6D-0L) in both Football League Groups for 2013-14. Their away weaknesses (5W-2D-6L) kept them away from a Play-Off placement in Group 2 and they finished fifth. Coach Theodosiadis will guide the team for one more season. There have been changes in their roster and the last friendly match (2-0 defeat from Olympiakos Volou) showed they still need to improve. Their goal will be another "safe" season and they are also interested in the Cup. For this reason they are expected to have higher attendance numbers today.
Gazoros was mainly interested in staying away from relegation last season and they made it. They got the eighth place in Group 2 with 9W-8D-9L doing a lot better at home (7W-3D-3L) than they did away (2W-5D-6L). Mr. Katsavakis continues at the bench and most of their friendly matches in preparation were against weak teams. Their only test against a Football League club was the draw against Acharnaikos (1-1).
Betting pick: Karditsa to win @ 2.00
Karditsa is influenced a lot by the home ground effect and the news that I get tell me they are really interested in the Cup. I would prefer odds like 2.15-2.20 for my risk but still I feel this is the best possible option.