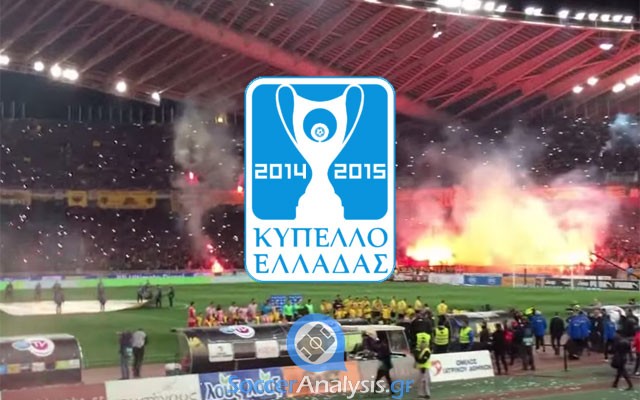 AEK has already qualified
The emphatic win of AEK in the first Cup battle against Fokikos (4-0) verified our expectations for this pair. The final score leaves no room for comments. AEK has qualified to the next round and all they need is to wait 90 more minutes to make it official. The preview and betting pick for the rematch:
Greek Cup Analysis: Fokikos – AEK
*On aggregate: 0-4
*AEK will not have any supporters present in this away match. The local authorities denied their request although it would be a great opportunity for extra revenue for the home side.
Fokikos was unable to keep up with AEK. The home team was in total control and they scored four times (24', 57', 68' and 71'). Mr. Maradas was troubled with the defensive behavior and concentration of his players. In the meantime the team had a friendly match against Amfissaikos (6-0). The Cup competition is practically over but Fokikos must look for a positive performance today to improve their morale before the obligations for Football League begin.
Absences: None, full roster.
Mr. Dellas has every reason to feel pleased for the performances of AEK at this early part of the new season. His players dominated the first match against Fokikos especially during the second half where they scored three of their four goals. The friendly test against Apollon 1926 (4-0 on 07/09/14, also a Football League club) confirmed AEK is ready to claim the first place in their group. There are three absences reported.
Injured: Cordero (MID), Soleidis (MID), Brečević (FWD/18 goals last season)
Betting Pick: Exact scores 0-2 @ 7.50 and 1-3 @ 11.00
The officials of AEK have invested a lot this season and their promotion is almost certain. In theory their roster is the BEST in Football League and their market value (10.7 million € according to transfermarkt.com) can only compared with Super League clubs. They seem to be in good condition at this moment but odds like 1.40 when they have already qualified are out of the question for me. I prefer to risk on the two exact scores I have in mind (0-2 and 1-3) which pay better.