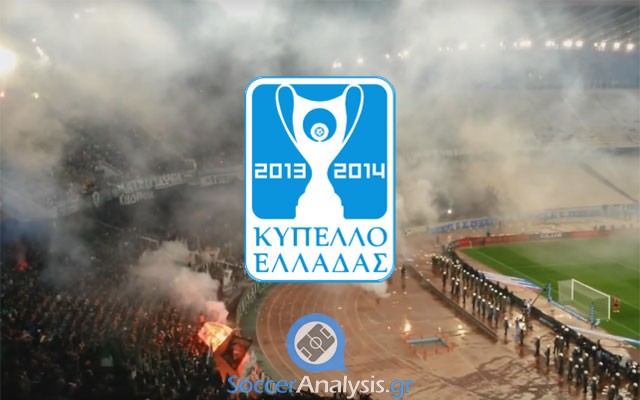 First match for the Cup Semi Finals
Panathinaikos and OFI qualified easily at the Semi Finals with the same aggregate score (4-1) against Olympiakos Volou (Football League) and Panionios respectively. Their difference is that Panathinaikos lost the second match at Volos (1-0) using a secondary lineup (first match at Apostolos Nikolaidis: 4-0). OFI won both matches against Panionios (2-0 at home, 1-2 away). The players of Mr. Sa Pinto will test the Greens at Theodoros Vardinogiannis for the second time this season (1-1 for Super League) and their overall home stats make them optimistic for a positive result before the re-match.
The preview and prediction for this match:
Analysis: OFI Crete – Panathinaikos
Note 1: The winner will face either Olympiakos or PAOK at the Final.
Note 2: Panathinaikos has won three of the five away matches against OFI for the Cup competition (1-1-3). Their overall history at Theodoros Vardinogiannis for both competitions is also positive (8-13-23).
Note 3: The players of OFI respond very well to their coach and this is shown in their results. Mr. Sa Pinto was looking for a way to motivate them for their two battles against a difficult opponent. This is why he took them to the movie "300: The rise of an Empire".
Note 4: Risvanis (Panathinaikos) received a red card in both matches in Super League this season.
OFI comes from a home win against Apollon Smyrnis (2-0) which brought them back to the sixth place. They had a weak start in Super League with 5 pts in seven matches (only draws) but the arrival of Mr. Sa Pinto  turned their 0W-5D-2L (goals 3-6) into 9W-11D-9L (goals 21-27). OFI was expected to be involved in relegation but the work of their coach gave a quick end to any relegation scenarios while the team has a shot to reach the Cup Final for the first time after season 1989-1990. Mr. Sa Pinto was pleased to see Papazoglou (FWD/25/7 goals/5 assists) having a great performance with two goals in the last match.
Banned: –
Injured: Labropoulos (MID/13/1 goal/1 assist)
Panathinaikos managed to get a new away, this time against Giannina (0-1). A goal by Ajagun at 36' was enough to give them the three points. Giannina added pressure for the equalizer but my overall impression was that the final score was fair. The Greens are excellent in counter attacks and this explains why they are the second most dangerous away team in Super League (8W-3D-4L, goals 25-11) after Olympiakos. When the season started many believed that the youngsters of Mr. Anastassiou could easily follow the recent example of AEK but they were proven wrong. The players respond to their coach very well and they keep improving from match to match. They had their negative moments earlier in the season but their confidence is boosted after results like the away win against Olympiakos (0-3) or PAOK (2-1 but they deserved to score at least four goals). Mr. Anastassiou used Berg (FWD/26/13 goals/6 assists) only for 23 minutes in the last match in order to protect him. The same happened with Abeid (MID/25/6 goals/5 assists) who played for 37 minutes.
Banned: –
Injured: Lagos (MID/23/2 goals/1 assist), Bajrami (MID/8), Petrić (FWD/4)
Betting Pick: Both teams to score @ 2.00
OFI is strong at home (6W-7D-2L, goals 16-12) and they do know they need a win before the rematch. The players of Panathinaikos are thirsty for a title and considering their away performances they are capable of scoring anywhere. I expect to see a good fight with at least one goal by both sides. I hesitate to pick a winner but a result of Over 2.5 goals @ 2.30 is highly probable.
You should keep in mind that Panathinaikos follows the same tactic (constant pressure, quick counter attacks) almost everywhere. They score easily but their defense is often exposed to danger when the opponent finds a way to pass the ball correctly. Considering how motivated both sides look, I expect to watch a very interesting match.