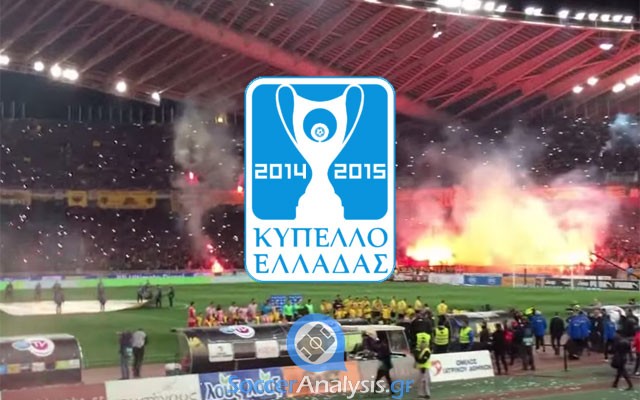 New coach for Larissa
The home defeat of Larissa from Olympiacos Volou (0-1) for the Greek Cup was the main reason Mr. Vosniadis lost his job in his first official match. The club officials he wasted a huge chance for a positive start in a very demanding season. Furthermore he disappointed the crowd which attended venue Alkazar. The rematch is not expected to be easy for any of the two rivals. The fact it will be held behind closed doors makes it more interesting. The preview and betting pick:
Greek Cup Analysis: Olympiacos Volou – Larissa
*On aggregate: 1-0
*Attention: Behind closed doors
Olympiacos Volou got a very important away win in the first official match of the season. The players of Mr. Pantelis managed to hold the pressure of the home team and their fanatic crowd. The goal of Nikolias at 86' gave his team the win in a point Larisa had run out of energy to react. Olympiakos Volou also had a friendly home match against Panionios on 07/09/14 and they were defeated by 0-1. Coach Pantelis was satisfied with the overall performance of his team who had more attempts to score than their Super League opponent.
Absences: None, full roster.
The defeat of Larissa in the first match brought a change at their bench. Mr. Panagopoulos was chosen by the officials of the club as the best possible (available) candidate. The former coach of Panionios also had 8 matches at the bench of Larissa last season with a very interesting record (5W-0D-1L in Football League 2 and 2W-0D-0L for the Greek Cup). The players are still under pressure for a positive result against the hated rivals of Olympiakos Volou, especially now that the match will be held behind closed doors.
Absences: A total of 12 players will not be available for this match. Eight of them were also absent in the first match. Coach Panagopoulos is looking for a positive start but fitness problems make his work harder.
Betting Pick: The draw at halftime @ 2.10
It is almost certain this will be a totally different match. The change at the bench of Larissa and the absence of supporters for Olympiakos Volou complicate everything. The home team has no reason to risk since they already have the advantage. I expect them to choose a passive play like in the first match and this make the draw at halftime more probable.