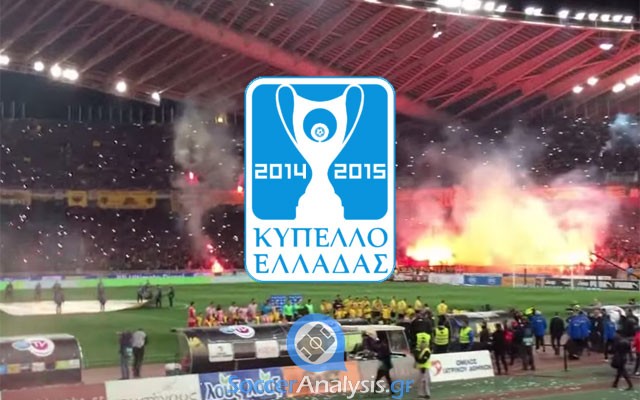 Interesting pair
The Round of 16 of the Greek Cup opens today with one match. Panionios surprised me a lot with their extreme motivation in the last match of the Group Stage (against Panachaiki, 4-0) despite my belief they would not be interested. They are still involved in relegation battle in Super League, two points away from the "safe zone" (15th place) but it looks like they have faith they will make it in the end (they have a match less). Veria on the other hand, is a lot safer (6 th) and they have nothing to do with the team that came close to relegation in season 2013-14 (they were saved at the last day with a total of 38pts). The two teams want to qualify to the Quarter Finals of the tournament and their mentality makes it certain they will not choose a defensive play. The preview and betting pick:
Greek Cup Analysis: Panionios – Veria
*This season in Super League (01/11/14): Veria – Panionios 2-2
*Attention: The Round of 16 has double matches (away goals rule)
*Note: The statistics of all players that you will see below include ONLY their performances in Super League. Veria has played 19 matches and Panionios 18.
Panionios comes from a home draw against Panathinaikos (1-1). Their opponent was in control for most of the match but the players of Ouzounidis scored first at 33' and spent the remaining time defending their advantage. Panathinaikos added a lot of pressure, especially during the second half (total attempts 6-16) and scored the equalizer at 78' (Berg). The last minutes were a thriller with the Greens losing one great chance after another. Panionios came close to steal the win with a penalty kick at 87' but Steele (funny huh?) saved it and kept Panathinaikos safe.
Banned: –
Injured: Ibagaza (MID/17/2 assists) is out for 10 days.
Other: Giannakopoulos (GK/7), Risvanis (DEF/3, winter transfer)
Veria got a very easy home win against OFI (4-1) and the final score practically says it all. To make things short, they dominated a very weak opponent (attempts 20-1!) who has too many other problems to deal with (I remind you OFI is half way out of Super League for financial reasons). The first goal at 18' (penalty kick) gave Veria a quick lead and the match was practically over at 30' when OFI was left with a man down. Bargan missed a new penalty kick (saved by Loria) while the goal of OFI at 37' (1-1) did not even matter. The differences between the two teams were more than obvious and they were confirmed with three more goals at 38', 39' and 59' for the home side. Coach Granero decided to rest some players because of the tight schedule.
Banned: –
Injured: Kali (DEF/11), Vasquez (MID/11)
Other: Kantimiris (GK/19), Amarantidis (DEF/15), Bargan (MID/16/1 assist), Ben (FWD/17/6 goals/6 assists)
Betting Pick: Both to score @ 1.90
Panionios is more confident at Nea Smyrni against teams like Veria and my guess is they will try to win. The two teams have some great moments in offense this season but they usually neglect their defense. I cannot see how any of them will manage to keep a clean sheet.
I am not willing to risk on any more options for two reasons. The first is the signs of fatigue all teams show because of the tight schedule over the last two weeks. The second is that no matter what happens, there is always a re-match and the Cup is always full of surprises.