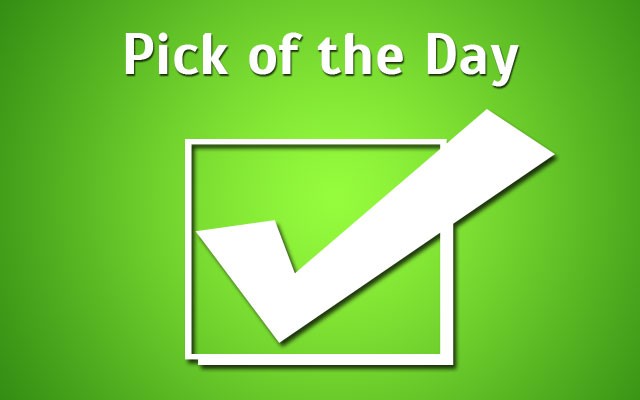 Pick of the day by Coyote – Only value bets here
In this section you will be able to see matches I consider as value bets. The philosophy of this column is simple. Almost on a daily basis there are plenty of matches that make punters want to place a bet. Most of the time the bookies are well prepared and offer odds that depict the difficulty of the match. Sometimes the offered odds (fixed odd, under over, asian handicap etc.) are higher than expected. This cannot happen every day because we are not familiar with some leagues or clubs. When I find one, you will see it here with a link on match preview where the reasons for my betting pick are explained.
Seasons 2016-17 and 2017-18
No records. No posts were published during this period.
Season 2015-16
Season 2014-15
| Date | Odds | Status | Match | Pick | Result |
| --- | --- | --- | --- | --- | --- |
| 18/01/15 | 2.10 | W | Levadiakos – Asteras Tripolis | Both to score | 3-1 |
| 17/01/15 | 2.10 | W | Panionios – Panathinaikos | Both to score | 1-1 |
| 11/01/15 | 1.85 | L | Panetolikos – PAS Giannina | Home | 0-0 |
| 05/01/15 | 2.60 | L | Xanthi (-1.5) – Panthrakikos | Home | 0-0 |
| 03/12/14 | 2.05 | W | AOK Kerkyra – Panionios | Home | 1-0 |
| 09/11/14 | 3.00 | W | Panionios – Kalloni | Away | 0-2 |
| 02/10/14 | 2.90 | L | Guingamp – PAOK | Away | 2-0 |
| 28/09/14 | 2.00 | W | Veria – PAS Giannina | Home | 2-0 |
| 21/08/14 | 2.40 | W | Asteras Tripolis – Maccabi T.A. | Home | 2-0 |
Season 2013-14
Date
Odds
Status
Match
Pick
Result
17/05/14
1.80
W
PAOK – Panathinaikos
Home
1-0
17/05/14
2.00
W
Atromitos – Asteras Tripolis
Both to score
3-1
11/05/14
3.00
L
Atromitos – PAOK
Home
1-2
30/04/14
2.10
W
Fostiras – Chania
Home
2-1
13/04/14

Combo

@ 4.86

W

Ergotelis – Kalloni

Panthrakikos – Atromitos

Panetolikos – OFI Crete

Home

Away

Home

3-0

1-3

1-0

31/03/14
1.85
L
Xanthi – Platanias
Home
2-3
29/03/14
2.00
L
Atromitos – Panathinaikos
Both to score
0-0
22/03/14
2.15
W
Episkopi – Paniliakos
Home
1-0
22/03/14
2.00
L
Fostiras – Panaigialeios
Home
0-0
09/03/14
2.15
W
Apollon Smyrnis – Platanias
Over 2.5
3-1
09/03/14
4.00
W
Atromitos (-1.5) – Panionios
Home
4-0
08/03/14
2.80
L
Skoda Xanthi – Asteras Tripolis
Home
0-1
23/02/14
2.10
W
Platanias – Aris
Over 2.5
2-1
23/02/14
2.00
L
Giannina – Veria
Home
0-1
16/02/14
2.15
L
Fokikos – Panegialeios
Home
0-1
16/02/14
2.20
W
Panachaiki – Paniliakos
Home
2-1
15/02/14
1.85
W
Episkopi – Kallithea (+0.5)
Away
0-1
13/02/14
2.45
L
Panionios – OFI Crete
Home
1-2
05/02/14
2.00
W
Ergotelis – Veria
Home
2-0
02/02/14
2.40
L
Panionios – Ergotelis
Home
0-1
01/02/14
1.75
W
PAS Giannina – Levadiakos
Home
2-1
12/01/14
2.45
W
Apollon Smyrnis – PAS Giannina
Home
4-0
12/01/14
2.10
L
PAOK (-1.5) – Panetolikos
Home
1-0
22/12/13
2.40
L
Platanias – Panionios
Both to score
1-0
19/12/13
2.05
L
Aris – Asteras Tripolis
Away
1-1
18/12/13
1.95
W
Atromitos – PAOK
Both to score
1-1
15/12/13
2.25
L
OFI Crete – Levadiakos
Over 2.5
1-0
08/12/13
2.70
W
Panthrakikos – PAS Giannina
Home
2-0
10/11/13
2.10
W
Olympiakos – PAOK
Over 2.5
4-0
27/10/13
2.00
W
Panionios – Apollon Smyrnis
Home
2-1
23/10/13
1.90
W
Benfica – Olympiakos
Both to score
1-1
06/10/13
1.80
W
PAOK – Panathinaikos
Home
2-1
06/10/13
1.85
W
Skoda Xanthi – Apollon Smyrnis
Home
3-2
Season 2012-13
| Date | Odds | Status | Match | Pick | Result |
| --- | --- | --- | --- | --- | --- |
| 24/04/13 | 2.05 | W | Kalloni (-1) – Fokikos | Home | 3-0 |
| 14/04/13 | 2.70 | W | Aris – Asteras Tripolis | Both to score | 5-1 |
| 06/04/13 | 2.00 | W | Kerkyra – Levadiakos | Away | 1-2 |
| 27/03/13 | 2.40 | W | Larissa – Niki Volou | Both to score | 1-1 |
| 17/03/13 | 2.35 | L | Atromitos – Asteras Tripolis | Home | 0-2 |
| 16/03/13 | 1.85 | L | Levadiakos – OFI Crete | Home | 1-1 |
| 03/03/13 | 1.90 | L | Epanomi – Panserraikos | Away | 0-0 |
| 02/03/13 | 2.70 | W | Panthrakikos – Atromitos | Away | 0-1 |
| 02/03/13 | 1.95 | W | Kerkyra – Platanias | Both to score | 2-1 |
| 24/02/13 | 2.00 | L | Atromitos – PAS Giannina | Home | 0-0 |
| 11/02/13 | 2.00 | L | Aris vs. Platanias | Both to score | 2-0 |
| 27/01/13 | 2.50 | L | PAOK (-1.5) – SKODA Xanthi | Home | 0-1 |
| 10/01/13 | 2.00 | L | Kallithea – PAOK | Both to score | 2-0 |
| 06/01/13 | 2.20 | W | Aris – Panionios | Home | 2-1 |
| 06/01/13 | 2.00 | W | Kallithea – Pierikos | Home | 3-1 |
| 15/12/12 | 1.85 | W | Panionios – Olympiakos | Over 2.5 | 1-2 |
| 09/12/12 | 2.30 | L | Platanias – Veria | Home | 0-0 |
| 17/11/12 | 2.20 | W | Panionios – Platanias | Home | 4-0 |
| 11/11/12 | 2.45 | W | AEK – Olympiakos (-1.5) | Away | 0-4 |
| 11/11/12 | 2.40 | L | Panserraikos – Gazoros | Both to score | 0-1 |
| 10/11/12 | 2.10 | W | OFI – Veria | Home | 2-0 |
| 05/11/12 | 2.25 | W | Aris – Veria | Home | 2-1 |
| 04/11/12 | 2.40 | W | Skoda Xanthi – Levadiakos | Home | 1-0 |
| 20/10/12 | 1.80 | L | Panionios – Kerkyra | Home | 0-1 |
| 15/10/12 | 1.80 | L | Kalloni – Niki Volou | Home | 0-2 |
| 23/09/12 | 2.35 | W | Olympiakos (-2.5) – Panthrakikos | Home | 4-1 |
| 03/09/12 | 2.40 | W | Atromitos – PAOK | Home | 1-0 |
| 31/08/12 | 1.95 | W | Chelsea – Atletico Madrid | Over 2.5 | 1-4 |
| 19/08/12 | 2.30 | W | Santos – Corinthians | Home | 3-2 |
| 13/08/12 | 2.10 | W | Landskrona – Falkenbergs | Home | 2-1 |
| 12/08/12 | 2.05 | W | Sao Paolo – Gremio | Over 2.5 | 1-2 |
| 08/08/12 | 1.80 | W | Panathinaikos (-1.5) – Motherwell | Home | 3-0 |
| 05/08/12 | 1.90 | L | Assyriska FF – Varbergs | Home | 0-0 |
| 04/08/12 | 1.90 | W | Mypa – FC Lahti | Home | 3-1 |
| 27/07/12 | 1.80 | L | Asteras Tripolis – Inter Baci | Home | 1-1 |
| 27/06/12 | 1.85 | W | Platanias – Kalloni | Home | 3-0 |
| 24/06/12 | 2.20 | L | Platanias – Panachaiki | Over 2.5 | 1-0 |
| 21/06/12 | 1.85 | W | Panachaiki – Kalloni | Home | 1-0 |
| 18/06/12 | 1.90 | L | Kallithea – Panachaiki | Home | 2-2 |
| 16/06/12 | 2.00 | L | Czech Rep. – Poland | Over 2.5 | 1-0 |
| 14/06/12 | 2.30 | L | Italy – Croatia | Home | 1-1 |
| 11/06/12 | 2.50 | L | France – England | Home | 1-1 |
| 10/06/12 | 2.10 | W | Ireland – Croatia | Away | 1-3 |
| 09/06/12 | 1.72 | L | Netherlands – Denmark | Home | 0-1 |
–