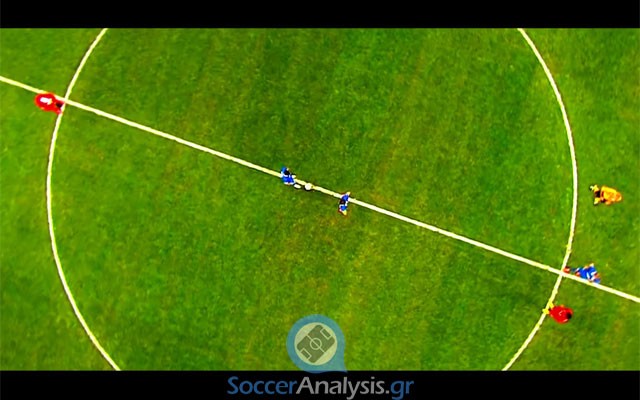 A bomb and some value bets
There is a lot of action today in England but it is pointless to be carried away by the holiday spirit. Most people have some extra money available during this period but I strongly believe it is very dangerous to change your stakes especially now that most clubs will have consecutive matches.
I came up with some interesting betting picks and I can say that I consider all of them as value bets regardless of their outcome. Here they are:
Manchester Utd. vs. West Bromwich A.
The players of Manchester Utd have offered us a lot of interesting matches this season. There is no doubt they deserve to hold the first place with their 48 goals in 19 matches (2.53 per match). Their problems in defense (28 goals conceded, 1.47 per match) are the reason behind those great scores we have witnessed so far. In their last match they had to score at 90' with Javier to win Newcastle (4-3) who had a good fight but did not manage to hold until the end.
I had a look at the away stats of Newcastle (0W-4D-5L, goals 11-18) and I cannot stop thinking that if the home team had to wait until the last minute of the match to overcome their opponent they could have a problem today. West Bromwich is surely better on away performances than Newcastle (3W-2D-4L, goals 12-16). In fact they come from two consecutive wins against Norwich (2-1 at home) and QPR (2-1 away). Can they stand the pressure? It is probable if you think about it. There are always a lot of unexpected results during this period in England and the consecutive matches are the main reason for that.
I cannot say if West Bromwich will have the guts to do what Newcastle did three days ago. All I am saying is that their away stats show they are able to resist some more. Rooney will be out again so we will have one less player to worry about.
The win of West Bromwich @ 11.00 is a value bet since Manchester UTD gets often careless in defense. If you are not fond of such odds the handicap win of West Bromwich (+0.5) @ 3.35 can be as good.
Combo bet
Played in three doubles and one treble:
Burnley – Leicester
What I do see here is a strong home team (6W-4D-2L, goals 21-13) that has scored in five of their last six matches against an opponent who has failed to score in their last three matches. Leicester is also weaker on away matches (3W-3D-6L, goals 11-12) and I cannot understand why Burnley is offered in such high odds. The home win @ 3.10 is fine by me.
Bolton – Birmingham
The home team must look for a win after their two consecutive defeats. The last one was at home against Sheffield Wednesday (0-1) and it was considered a very negative result. Bolton now must find a way to get advantage of their home strength (5W-4D-3L, goals 17-13) against an opponent who cannot be underestimated when playing away (3W-4D-5L, goals 16-19). I do not consider the home side to be as strong as the offered odds show. Birmingham has lost only once in their last six matches (2W-3D-1L) and they come from an away win against Barnsley. I believe the draw @ 3.60 is a more suitable outcome for this match.
Bristol City – Peterborough
The last match of Bristol City against Watford was postponed and they had some extra days to rest. They are not strong at home (2W-2D-7L, goals 20-27) but they must look for a win against Peterborough who is only 3 points away in the standings. This will be a difficult task because their opponent might be weak away (4W-1D-7L, goals 14-17) but they come from three consecutive wins. The form of Peterborough cannot be underestimated, especially if we consider that two of their last wins were on away matches (2-1 against Cardiff and 3-0 against Wolves). The away win @ 3.00 is a very good bet for my taste.
All three matches above are combined in a treble bet (@ 33.48) and three double bets (@ 9.30, @ 10.80 and @11.16). Any double allows us to have a small profit (about 2.5 times the capital we invested). If all of them come true the real profit will be about 16 times the money we spent. Depending on the bookmaker you will choose you might see some differences in the combination odds so make sure you choose them wisely.