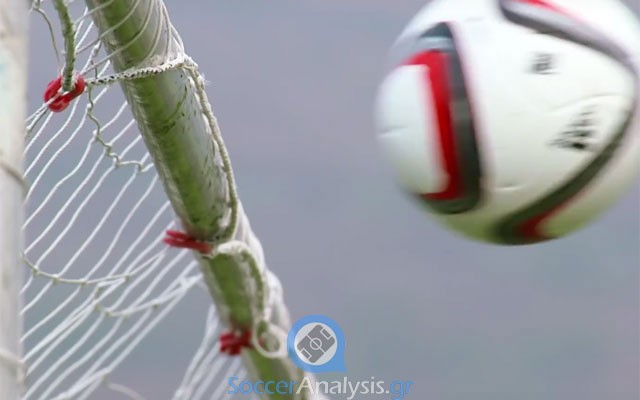 My bets for Tuesday
I do not know about you but I was very disappointed with the results in the first matches of the Champions League Knockout stage. The away wins of the favorites (six in a total of eight matches) have made the re-matches open to any result. Who can blame Bayern Munich, Paris or any other strong favorite if they will not win again? All of them can afford a draw or even a defeat by one goal, right?
It has been almost a year since I last published an article that did not have to do with Greek teams but most competitions have reached a point where there is enough data to go after some more value bets. Sunday and Monday were proven to be quite accurate and the winnings after the double success at the Pick of the Day allow me to experiment a bit with other competitions as well. Let's see what we have for today:
UEFA CHAMPIONS LEAGUE – ROUND OF 16
Atlético Madrid vs. AC Milan
Things could be a lot different for AC Milan if they had scored in the first match and especially during the first half where they had a good performance, adding a lot of pressure to Atlético's defense. Their most important chance came from Kaka but his shot was stopped by the bar. Atlético survived the pressure and they started to become more dangerous during the last fifteen minutes where they had three good chances before scoring the winning goal at 83' (Da Costa).
Atlético Madrid is doing very well in Primera División this season (20W-4D-3L) where they hold the second place after their defeat from Osasuna (3-0) four days after the away win against AC Milan. In the days that followed, they failed to win Real Madrid at home (2-2) to reach them in the first place and they got back to wins on Saturday after their "professional" win against Celta Vigo.
AC Milan is a different story in Italian Serie A, as they have one of their worst seasons of their recent history (10th place, 9W-8D-10L). Their away win against Sampdoria (0-2) was followed by two consecutive defeats against Juventus (0-1 at home) and Udinese (1-0 away last Saturday). The players of Mr. Seedorf are nine points away from the European places in the standings and they will need a lot of help in the results of Fiorentina, Inter and the rest of the teams between them to get closer. The good news is that they are more reliable in Champions League where they seem more concentrated in their game.
Considering all the above I am having some second thoughts on the favoritism the bookies show to Atlético Madrid. AC Milan is having a bad season in Serie A but everyone seems to underestimate their experience. No one knows what would have happened if they had scored in the first match and I doubt they have arrived to Spain with the intension to lose again. Atlético is very strong home team but AC Milan still has the quality to punish anyone who opens too much against them. For all the above I decided to take my chances on the win of AC Milan (+0.5) @ 2.70. I do not know if they can take this match to overtime but they are surely capable of not losing again.
CHAMPIONSHIP (ENGLAND)
Middlesbrough vs. Nottingham Forest
There is no doubt that Middlesbrough is a tough team to face at home (7W-8D-2L, goals 25-12). If they had a better winning ratio they could be higher in the standings. They finally ended their no scoring streak (7 matches, 0W-4D-3L) after their home win against Ipswich (2-0). The reason I picked this match is their opponent, Nottingham Forest and their poor recent form. They have been away from wins for five matches (0W-1D-4L) and for the first time this season they have three consecutive defeats.
The scoring difficulties of Middlesbrough with 2 goals in their last eight matches combined with their home stats (7W-8D-2L, goals 25-12) and the away stats of their opponent (5W-8D-4L, goals 22-19) make me optimistic for a new Draw @ 3.20. Middlesbrough has got a second consecutive win two times this season while three consecutive defeats are already a negative record for Nottingham.
By the way, after a look at their history since 1998-1999, I noticed that Middlesbrough has not lost at home from Nottingham (2W-3D-0L). In the twelve matches they had since then in all competitions, there have been 5 home wins, 6 draws and only 1 away win.
Blackpool vs. Millwall
I cannot explain the negative streak Blackpool is running since 03/12/13. After a total of 17 matches they have 0W-3D-14L which brought them very close to relegation. It is amazing how a team with 8W-7D-2L until November became so weak. Millwall comes from an away win against Derby Country (0-1) which was a huge surprise but they have not managed to double a win since September when they got three consecutive. Their poor away stats (2W-5D-10L, goals 13-35) make them untrustworthy especially if we consider they have failed in easier away matches recently like the one Yeovil (1-1) and Barnsley (1-0 defeat).
It is obvious that Blackpool is not as strong as they showed at the beginning of the season but I doubt they are as bad as their negative streak shows. They will return to wins eventually because they are in need of points. Considering the away stats of their opponent and the place of both teams in the standings, a win tonight will make them feel safer. The win of Blackpool @ 2.30 is a risk I am willing to take.
The recent history seems to be on my side as Blackpool has won the last two home matches in 2011 (2-1) and 2013 (1-0). With Yeovil (29 pts) and Barnsley (29 pts) having a match less (33), Blackpool (35 points after 34 matches) maybe closer to relegation than we think.
My bets
Match

Pick
FT
Odds

Atlético Madrid vs. AC Milan

AC Milan (+0.5)
4-1
2.70

Middlesbrough vs. Nottingham Forest

Blackpool vs. Millwall

Draw (@3.20)

Home (@ 2.30)

1-1

1-0

7.36
Total odds
19.87