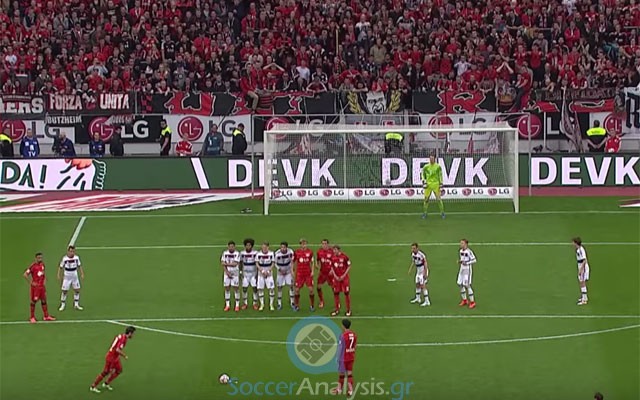 No Champions League for me today
Tuesday could be more successful if AC Milan was aiming at the goal instead of the bars. The good news is that the two accurate betting picks in the English Championship gave a 7.36 multiplier so there is no need to complain. Any day with a profit, is a good day; never forget that. Four matches got my attention for Wednesday and I consider all of them as value bets for the risk involved. Here they are:
SWISS SUPER LEAGUE
FC Sion vs. FC Aarau
The change at the bench of FC Sion has worked and the new coach, Mr. Ponte, gave an end to the negative streak of the club (7 defeats) with two home wins against Young Boys (3-0) and Luzern (3-2). Their last match against Luzern was more difficult because their opponent took the lead twice (0-1 at 3', 1-2 at 10') but Sion was more determined and they scored three goals (8', 60' and 71') to get the win.
Aarau comes from a home defeat against Thun (1-4). They scored first at 24' but their poor defensive performance during the second half allowed Thun to turn the match around with two goals at 64' and 71'. The red card at Garat (80') left the home team with a man down helping their opponent to score two more goals (84', 90').
Betting Pick: The win of Sion @ 2.10
Both clubs have two wins in their last five matches but things look better for Sion at this moment especially in terms of morale. Their home stats have improved after the two consecutive wins (5W-3D-3L, goals 17-11) and they are heading for a safe end of the season. Aarau is dangerous when playing away (4W-1D-6L, goals 14-20) and they are capable of anything on a good day but they are surely not fond of draws.
Keep in mind those two clubs have met 16 times since season 2007-08 and the results were 10 home wins, 4 draws and 2 away wins.
ENGLISH CHAMPIONSHIP
BIRMINGHAM vs. BURNLEY
Birmingham comes from five consecutive defeats with the last one being at home against QPR (1-2). It is very interesting to see they have raised less points at home (2W-7D-8L, goals 20-23) having away stats (7W-2D-8L, goals 19-21) that are similar to the teams after promotion.
Burnley expanded their undefeated streak to twelve matches (7W-5D) after the away win against Blackburn (1-2). They hold the second promotion place and they have a safe distance from the Playoff teams having one match less. Their away performances (8W-6D-3L, goals 24-17) and their form make them a favorite for the win in this match.
Betting Pick: Both teams to score @ 1.90
Teams like Birmingham are not exactly a mystery. The reason behind their strange stats is that they are more successful when they wait and not when they try to be in control of a match. Birmingham has received at least one goal in their last 6 home matches while Burnley has received at least one goal at five of their last six away battles. I have no intensions on risking any money for the winner but the option that both sides will score looks great.
Recent history is also on our side with scores like 1-1 (2009), 2-1 (2010, 2011) and 2-2 (2012). The option of Over 2.5 goals @ 2.15 looks better than choosing any of the two for the win.
CHARLTON vs. HUDDERSFIELD
Charlton was defeated last Sunday by Sheffield United (League 1, 2-0) and their journey in the FA Cup is over. They hold the last place in the standings BUT they have four matches less (30) than the rest of the clubs. They are not a reliable at home (4W-4D-6L, goals 12-16) but they are offered in great odds against Huddersfield who is also weak when playing away (4W-3D-10L, goals 16-26).
Huddersfield was defeated in the last away match against Doncaster (2-0) with two goals at 28' and 55' after an average performance. They have three wins in their last six matches (3W-0D-3L) and it is quite remarkable that in their last 12 matches there have been 9 home wins regardless of where they played.
Charlton lost the match of the first round against Huddersfield (2-1 on 17/09/13) but they got an away win for the FA Cup (0-1 on 25/01/14). The overall history of the two clubs since 1999-2000 has only 2 draws after 14 matches. Charlton has 5 wins and Huddersfield has 7.
Betting Pick: The win of Charlton @ 2.55
Now that the FA Cup is over, Charlton will concentrate on getting out of relegation placement. Their home wins against better teams than Huddersfield (Leicester 2-1, Brighton 3-2, and QPR 1-0) tell me they can do a little better than they have showed until now.
COPA LIBERTADORES
SAN LORENZO (ARG) vs. UNION ESPANOLA (CHL)
Let's take a look at the result of those two teams in the competition until now:
Botafogo RJ – San Lorenzo: 2-0
San Lorenzo – Independiente del Valle: 1-0
Independiente del Valle – Union Espanola: 2-2
Union Espanola – Botafogo RJ: 1-1
San Lorenzo lost from Botafogo RJ and scored once against Independiente del Valle. Union Espanola came close to getting a win against Botafogo RJ but their goal at 75' was not enough with their opponent scoring the equalizer at 86'. They also scored twice against Independiente del Valle having an answer (53', 58') to both goals of the home side (30' PK, 57').
Betting Pick: Over 2.5 goals @ 1.90
San Lorenzo is a favorite for the win but the odds underestimate the motive of their opponent. Union Espanola might not be reliable in defense but they do score easily. They will try to get whatever they can from this match and this is why I have included a bet on both teams to score @ 2.10.
My bets
Match

Pick
FT
Odds
Status

FC Sion – FC Aarau

Charlton – Huddersfield

FC Sion (2.10)

Charlton (2.55)

1-2

0-0

5.35

Birmingham – Burnley

San Lorenzo – U. Espanola

Over 2.5 (2.15)

Both to score (2.10)

3-3

1-1

4.51

FC Sion – FC Aarau

Charlton – Huddersfield

Birmingham – Burnley

San Lorenzo – U. Espanola

FCSion (2.10)

Charlton (2.55)

Both to score (1.90)

Over 2.5 (1.90)

1-2

0-0

3-3

1-1

19.33