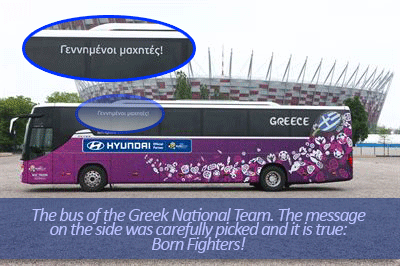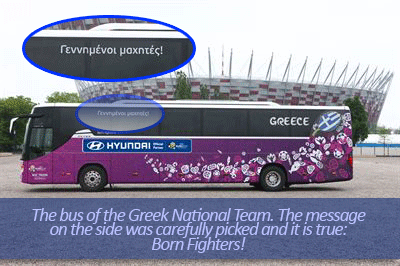 This match has an obvious favorite. The Greek Men Squad has never won the Nationalmannschaft (5 wins and 3 draws in 8 matches). The odds that I've seen so far are from 1.31 to 1.36 and they are relatively low for this match. When you are a punter and you have Greece in a bet after all these crazy odds this team has paid in the past only odds above 1.50 are acceptable.
For Greece, Karagounis and Holebas are banned for this match. Karagounis is definitely an important absence in terms of experience. Holebas would not be in the starting line-up any way like in the last match. I do not think Mr. Santos will make any significant changes. Makos will most probably replace Karagounis and it is possible that Ninis will be chosen instead of Salpiggidis this time.
Germany definitely has a team capable of winning the competition this season. They have done great so far with three wins and I will agree with most of the people that say they have not used their 100% yet. Maybe they know what they are doing and it is some kind of strategy. We'll find out very soon. For the record, they have not won the Cup since 1996 although they were traditionally considered among the favorites.
Some thoughts and facts:
According to what I have heard or seen in the news so far only Germany's coach and players consider Greece as a tough underdog that will not surrender easily. Their supporters feel more optimistic by believing that the Greeks will be humiliated in this match with a heavy score. The high expectations of the German fans may have a negative impact on their squad. Even Angela Mercel intends to attend this quarter final! Everybody wants to attend the humiliation of the Greeks.

Greece on a good day is capable of anything. I do not mean to offend anyone but ask any French, Czech, Portuguese or Russian fans how confident they felt before their matches. Neither Mr. Santos nor the players intend to do anything different than the things they did over the last years. Defense-Defense-Defense and if we find any chance for a counter attack or a free kick we'll give it a try.

Greece is not the favorite of this match and there is no stress on players for the outcome. Nobody can accuse them if they lose by 1-0 or 6-0. A heavy defeat of the National Team is not welcome but this is Germany we are talking about.

German mentality and play are familiar. Eight players of the Greek squad have played in the past (Lyberopoulos, Mitroglou, Gekas, Maniatis, Tzavellas) or currently play (Fortounis, Papastathopoulos, Papadopoulos) in Germany. Do not forget that a German (Otto Rehagel) is responsible for the re-birth of this team.

Greece might not have as talented players as Germany, Spain, England, Portugal and other traditionally strong teams. However they do have some qualities that make the difference so far: teamwork, determination, belief. I said it in previous articles. Nobody can change the mentality of this team. Only the sky is the limit for them.

Three of the players, Papastathopoulos, Ninis and Mitroglou were in the Under-19 squad that won Germany in 2007. Germany was also considered a super power back then but that did not stop Greece from winning the match with a man down. Benedikt Höwedes, Jérôme Boateng and Mesut Özil were in that match.

Germany failed to be on the lead before halftime on two of the three matches in the Group stage of this tournament. Their goal against Portugal came at 72'; against Denmark they scored early (19') but they received one 5 minutes later (halftime 1-1)

I have read a lot of hostile publications of the German press that felt the need to give a political perspective to the match. Some morons even printed blue t-shirts with an X on the Greek emblem instead of the cross. Such actions are more than welcome! Their efforts to make Greek players look for something more in this match have really worked and they are highly appreciated. Arrogance can lead things exactly where the Greeks want.
Conclusion

Having all these thoughts in mind I think that the only value in this match if the halftime fulltime bet Draw / Germany @ odds 4.00 and above. That is of course if all things go as expected. I have stated that I never bet on the final result of Greece for luck. I will take my chances on the halftime draw @ 2.40 and hope for the best in the second half.
I find it very difficult to see a win for Greece in this match unless Germany freaks out for some reason. I think that the only way we could steal this match would be on extra time or penalty shootout.