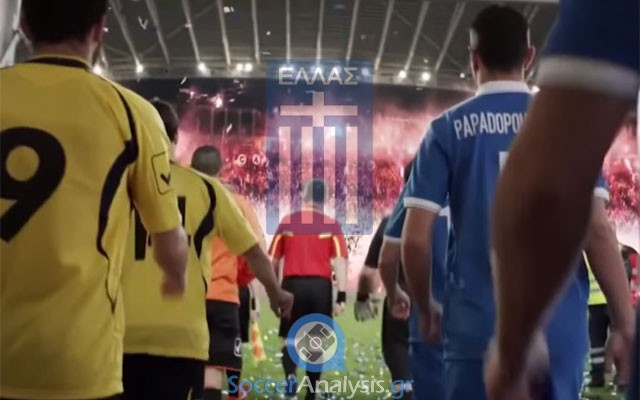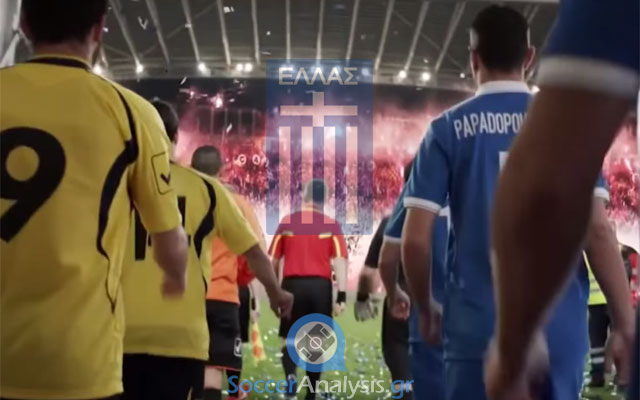 A new era for Greece
The Hellenic Football Federation had a hard time picking the right man to replace Mr. Santos. The resume of Mr. Claudio Ranieri was enough to convince the officials he is the right choice for our National Team. The new coach is expected to improve Greece and continue the legacy of Mr. Rehagel (Euro 2004 winner) and Mr. Santos (first man to guide the team in the Round of 16 of a World Cup) and, hopefully, continue a success story that started a decade ago. The new coach has already made some changes at the roster we watched in Brazil. The most important is the one of our iconic captain Georgios Karagounis (MID/139/10 goals) who decided to retire.
Manager: Claudio Ranieri
Mr. Claudio Ranieri (born 20/10/1951) was appointed manager of Greece National Football Team following the departure of Mr. Fernando Santos after the 2014 FIFA World Cup.He has was at the bench of many famous European clubs (Cagliari, Napoli, Fiorentina, Valencia, Atlético Madrid, Chelsea, Parma, Juventus, Roma, Inter Milan) and the last team he coached was Monaco (2012-14).
Player List
This section will be updated before every match (official or friendly) of Greece. This is the list of players according to the official webpage of the Hellenic Football Federation on 07/09/14:
| | | | |
| --- | --- | --- | --- |
| P | NAME | BDAY | CLUB |
| GK | Glykos | 10/10/86 | PAOK FC |
| GK | Capino | 18/03/94 | 1. FSV Mainz 05 |
| GK | Karnezis | 11/07/85 | Udineze Calcio |
| DF | Vyntra | 05/02/81 | Levante UD |
| DF | Maniatis | 12/10/86 | Olympiakos FC |
| DF | Manolas | 14/06/91 | AS Roma |
| DF | Moras | 26/08/81 | Hellas Verona FC |
| DF | Papadopoulos A. | 03/05/84 | Trabzonspor |
| DF | Papadopoulos K. | 23/02/92 | Bayer Leverkusen |
| DF | Papastathopoulos | 09/06/88 | Borussia Dortmund |
| DF | Tzavellas | 26/11/87 | PAOK FC |
| DF | Torossidis | 10/06/85 | AS Roma |
| DF | Holebas | 27/06/84 | Olympiakos FC |
| MD | Katsouranis | 21/06/79 | – |
| MD | Kone | 26/07/87 | Udinese Calcio |
| MD | Mantalos | 31/08/91 | AEK |
| MD | Samaris | 13/06/89 | SL Benfica |
| MD | Tachtsidis | 15/02/91 | Hellas Verona |
| MD | Tziolis | 13/02/85 | PAOK FC |
| MD | Fetfatzidis | 21/12/90 | Genoa CFC |
| MD | Fortounis | 16/10/92 | Olympiakos FC |
| FW | Christodoulopoulos | 19/12/86 | Bologna FC 1909 |
| FW | Athanassiadis | 24/12/88 | PAOK FC |
| FW | Gekas | 23/05/80 | N/A |
| FW | Diamantakos | 05/03/93 | Olympiakos FC |
| FW | Mitroglou | 12/03/88 | Olympiakos FC |
| FW | Salpiggidis | 10/08/81 | PAOK FC |
| FWD | Samaras | 21/02/85 | West Bromwich |