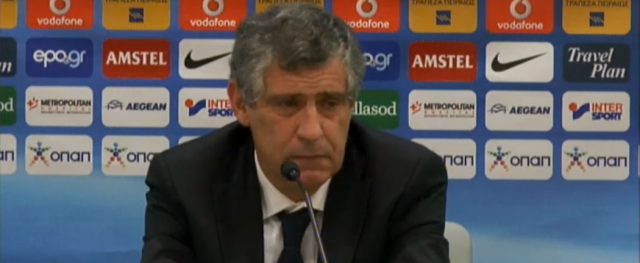 A poor performance by the National Squad
Greece was clearly out of mood in the friendly match against Korea Republic yesterday. This was the last time Mr. Santos attended a match held at Georgios Karaiskakis and it turned to be one of the worst performances since he took over. It was the fourth defeat of Greece after 43 matches with him at the bench. If you watched it you already know that South Korea deserved the 0-2 win and that they took this friendly practice a lot more seriously than the Greek players did.
Like Mr. Santos stated, the actual characteristics of Greece, the will and passion for the win, were not present. Nothing seemed to work and this match can only be a good example of what the players need to avoid in future. The defensive behavior by the majority of the players used was below average while only Fetfatzidis and Papadopoulos had the energy needed to cause some problems to the opponent's defense.
Mr. Santos was not satisfied at all with the efforts of the team but he is still confident they will be very improved in the World Cup. In brief, Greece was not present in the field until the first goal was conceded. They tried to respond and they probably deserved a goal after a total of three attempts at the bar (!) but when the second goal came they gave up.
For the record, this was the first home defeat for Greece since 15/10/2008 when they had lost from Switzerland.
Match Highlights
The statements by both coaches after the match:
Image source: epo.gr