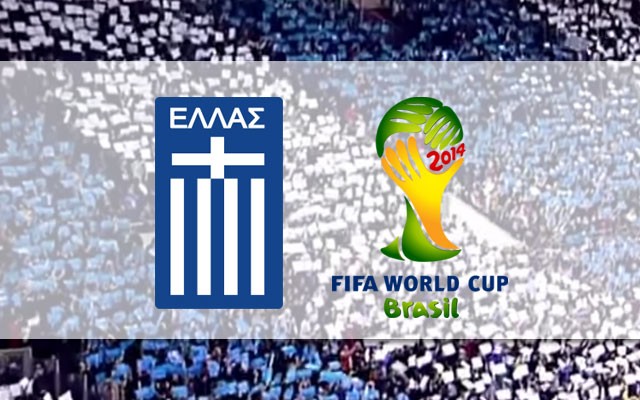 Greece needs to score
The World Cup 2014 has already reached its third day. So far I believe the results are normal with the exception of the domination of the Netherlands over Spain (1-5). I was not surprised by their win; after all they had many reasons to stand up to Spain. For those of you who did their homework, it was obvious the odds were wrong. However, I do not believe for a second that the five goals depict the real strength of the Netherlands. They have alarmed all their future rivals so much I doubt they will be able to repeat it. Any way… I need to stay focused because Greece is my topic for today.
I am sure you have all made the necessary research for this match for last minute news, problems, absences, weather etc. This is why I intend to mention only things that I consider very important:
COLOMBIA vs. GREECE (GROUP C)
Note 1: There is no doubt both teams deserve to be in the final stage of the World Cup.
Note 2: The referee, Mark Geiger (USA) meets Greece for the second time. He was present in the friendly match against Ecuador (1-1) in 2010.
Note 3: Greece reaches the final stage of the World Cup for a second consecutive time and third in their history (1994, 2010 and 2014).
Note 4: Colombia reaches the final stage for the first time since 1998 and the fifth in their history (1938 abd., 1962, 1990, 1994, 1998 and 2014). Their best moment was on 1990 when they moved on the Round of 16.
Note 5: There has been a lot of talk about the weather and the humidity. Colombia is playing "at home" but Mr. Santos has already stated Greek players will not have any problems with the weather conditions,, at least not for their Group matches.
Colombia is more dangerous in offense but they are a mystery without their top scorer, Radamel Falcao (FWD/51/20 goals). Players like him are not easily replaced but the presence of Teofilo Gutierrez (six goals in qualifiers) Adrian Ramos (Bundesliga's best player) Carlos Bacca (Europe League champion with Sevilla) and Jackson Martinez (Porto) can make a difference in any match. Coach Jose Pekerman will have to deal with the absence of Guarin (MID/49/4 goals) who is banned.
Colombia was not exactly "hot" in the friendly matches they had for preparation (Tunisia 1-1, Senegal 2-2 and Jordan 3-0). Furthermore their last participation in the final stage of a World Cup was back on 1998 which makes stress another possible obstacle in their efforts to prove they are the favorite for the first place.
Greece gets a lot of attention since the triumph in EURO 2004. The arrival of Mr. Santos has changed the mentality of the team although it is not depicted yet in their scores. Greece is no longer interested in massive defense looking for that one lucky goal. They attack more but they are not as efficient as they would like in offense. Georgios Karagounis (135/10 goals, Captain and dominant figure since 2004), Salpiggidis (FWD/76/13 goals with a tendency to score VERY important goals), Mitroglou (FWD/32/8 goals, Fulham), Samaras (FWD/74/8 goals, former Celtic player) maybe the players you are most familiar with but you should take a closer look at Greece's roster as there are other dangerous players (especially Fetfatzidis and Kone) who are ready to grasp their chance and prove Greece deserves a place in the top 15 teams of the world (currently 12 place).
Defense still looks solid (4 goals conceded in the Qualifiers) but they did not have to face so many dangerous teams like they will now. Greece had a weak start in the friendly matches for 2014 (0-2 against Korea Republic) but they gradually improved (Portugal 0-0, Nigeria 0-0) until their last match against Bolivia (2-1) where they could easily have scored 4-5 goals. Offense seems blocked as none of the forwards has scored during this period. Coach Santos hopes Mitroglou will be ready soon as he has not been himself since his injury last January. It is not known if Papastathopoulos (DEF/42/1 goal) has fully recovered from his injury.
Betting Pick: Greece (+0.5) to win @ 2.00
Considering all the above I will risk saying Greece can get a positive result today. Colombia has better players but they will have to deal with their stress and their weaknesses in defense. Greece may not be as dangerous or talented in offense but they do have a better defensive behavior and they are often more reliable when they are under pressure (or when they are under appreciated like they are now).
Mr. Santos clearly stated that if his team will concentrate on defense, they will lose. He is aware Greece needs a goal to go after a positive result against Colombia. This is why I believe it is highly probable that both sides will score @ 2.30.
PS: Like Karagounis said on FIFA.com, "The truth is on the pitch". By the way he predicted that Samaras will score in this match and the odds for it are quite interesting…