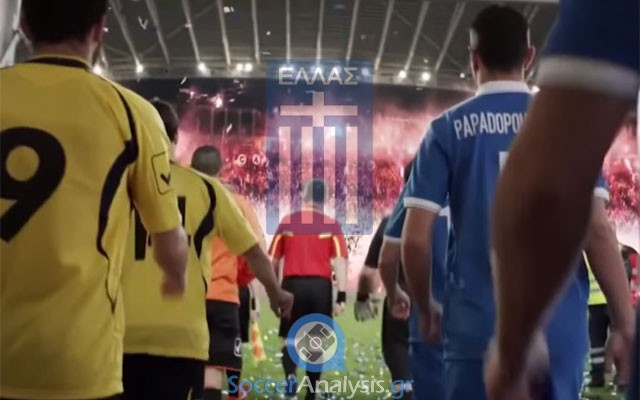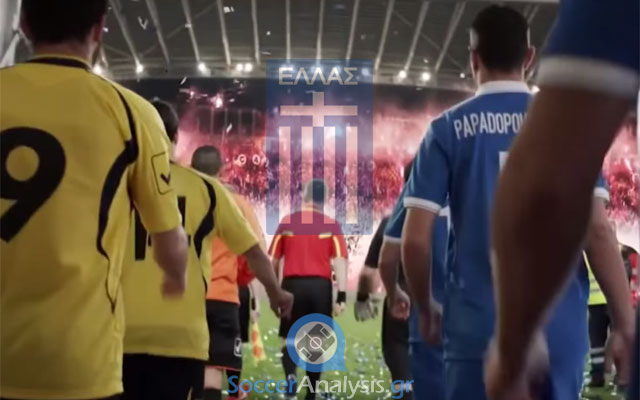 The first official match of Mr. Claudio Ranieri
It is more than two months since we last watched Greece in an official match. It was on 29/06/14 for the Round of 16 of the World Cup 2014 in Brazil. The draw against Costa Rica (1-1) left the team of the Quarter Finals but it also set a new record since it was the first time ever Greece it this far. The intensions of Mr. Santos to leave were known months before Brazil. The man called up to replace him is Mr. Claudio Ranieri who will have his first official match tonight against Romania. The preview and betting pick:
Analysis Group F, Euro 2016 Qualifiers: Greece – Romania
*Venue: Georgios Karaiskakis, Piraeus – Referee: Mr. Mark Clattenburg (ENG)
*Attention: Behind closed doors
*This will be the first official match of Greece without Georgios Karagounis (MID/139/10 goals). The iconic player was the heart and soul of the team and his passion for the win was an inspiration for everyone, players and fans. It would not be an exaggeration to say he is the ONLY Greek player that is widely respected by the fanatic supporters of ANY domestic club.
*The two teams met again twice in the World Cup 2014 Qualifiers which took Greece to Brazil:
15/11/13 Greece – Romania 3-1
19/11/13 Romania – Greece: 1-1
*Greece has not been defeated in Euro Qualifiers since 2007 (home defeat from Turkey, 1-4). In a total of 19 matches since then they have 14W-5D-0L with a spectacular record of 8W-1D-0L at home.
The arrival of an experienced and famous coach like Mr. Ranieri was accepted with positive comments so far. Greece keeps improving since the triumph in Euro 2004 and they have qualified in almost every major competition since then (the only exception was the World Cup of 2006). The new coach will need some time to adjust but his resume is very promising. The National Squad might not have top names but all players are characterized by their team spirit and determination to make Greeks proud. If Mr. Ranieri will manage to keep these characteristics it is almost certain he will have no problems in guiding the team to Euro 2016. Changes are already taking place and more are expected to come in the next matches.
Injured: Maniatis (DEF/34), Fetfatzidis (MID/21/3 goals)
Other: Tziolis (MID/49/1 goal), Katsouranis (MID/114/10 goals), Gekas (FWD/76/24 goals) are still in the roster of Greece (according to the official webpage of the Hellenic Football Federation) but they were not called up for this match.
Romania has not changed anything since their two battles against Greece last November. Mr. Victor Piţurcă is still at the bench but rumors say the fans to want him out of the team. The players are expected to be highly motivated after their agreement with the Romanian Football Federation for a bonus of 200.000€ (for each player) if they get the first place in Group F. Needless to say they also have the motive of revenge for being left out of the World Cup 2014 Finals because of Greece.
Absences: Lazăr (MID) and Mutu (FWD) were not called up for this match. There are no other problems or absences reported.
Betting Pick: No Bet
I have great faith to the Greek players but the National Team is a mystery to me at this moment. The presence of a new coach combined with the absences of Karagounis (he was motivating everyone even in matches he did not play) and the crowd are enough to make me stay away.  I must say though that all choices of Mr. Ranieri for this match make a lot of sense.