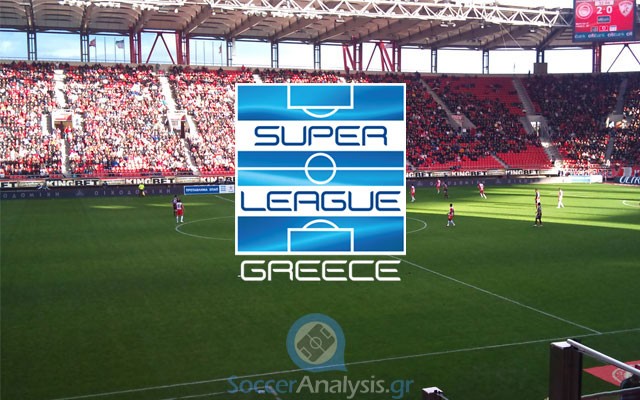 Beware of the midweek Cup match…
The match Atromitos – Iraklis 1908 would be different in terms of odds if the home team did not have such a bad season. Atromitos got two consecutive wins only twice this season; we should not be surprised by their place in the standings despite the fact they used to occupy a place in the Play-Offs in the recent past. On the contrary, Iraklis returned to Super League determined to stay for a long time. They have already showed their teeth to almost every team from the top half. Not only they earned the right to feel safe 16 pts away from relegation but they also have good chances to go after the Play Offs if they manage to win today. The preview and betting pick:
Analysis: Atromitos – Iraklis 1908
This season (02/11/15): Iraklis 1908 – Atromitos 2-0
My guess is the officials of Atromitos are looking forward to a quick end of this season. Not even their worst enemy could possibly expect them to be so weak and, sometimes, do indifferent. A disastrous record of 3W-0D-9L until the end of November, was replaced by 3W-6D-2L until now. Coach Dellas is aware there is no way his team will catch up with the Play Offs. Maybe this explains their recent easy defeat from Olympiacos (4-0) although they were traditionally causing problems to the Champions. The only way for them to hope for a European ticket is by reaching the Cup Final and hope for the best. In order to do so, they must survive the two matches against AEK. The first one is being held this Thursday (03/03/16) at OAKA. A win over Iraklis today will surely help the low morale of the team but the truth is they have failed in easier matches throughout the season.
Iraklis 1908 is one of the three teams that surprised me this season (the other two are Panionios and Platanias). Despite the weak start (1W-4D-3L) which brought rumors about the replacement of coach Papadopoulos, they have got positive results against stronger and experienced clubs like PAOK (twice, 3-3 at home, 0-1 away), Panathinaikos (1-0 home win), Atromitos (2-0 home win) and Asteras Tripolis (1-2 away win). And all that when they were just aiming to avoid relegation… Coach Papadopoulos has every reason to feel proud of his players who are currently on an undefeated streak of three difficult matches against Giannina (1-0), PAOK (0-1 away) and AEK (1-1 at home).
Betting Pick: The handicap win of Iraklis (+0.5) @ 2.05
The overall stats and the form of the two clubs make me believe Iraklis can expand the undefeated streak to four matches. They have already won Atromitos once this season (by two goals) and their opponent will probably be thinking of AEK and the midweek Cup match.
One more thing. Coach Dellas (Atromitos) started this season at the bench of AEK but he paid the price of the emphatic defeat at Karaiskakis (4-0). He was annoyed by the way he was sucked after two and a half years and my guess is that he is looking forward to run into his former team. If I am right about this, he will probably try to protect his key players for the two important matches that can save the season for Atromitos. The win of Iraklis @ 4.75 is not that far away.