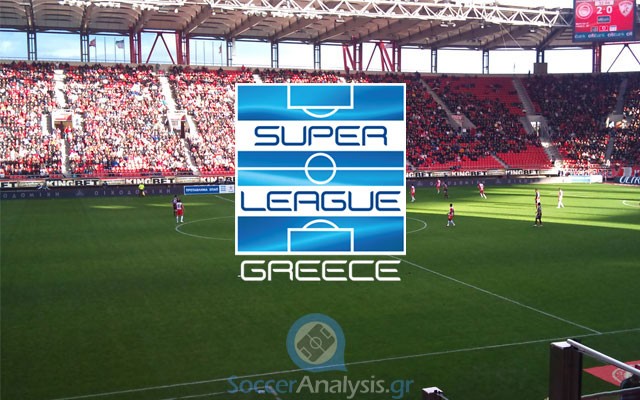 Both teams are desperate for a win.
Atromitos started season 2015-16 with two wins but they have been struggling with confidence issues since then. In the following ten matches they gathered 4 points (1W-1D-8L) and it has become more than obvious that former coach Grigoriou or their current coach Traianos Dellas are not to be blamed. The good news is their last two performances against Lamia (0-2 away for the Cup) and Panetolikos (1-1 with many great chances for a win) have made everyone in the team optimistic for a win in Super League after so long. After all, the away performances of Kalloni are disappointing and they deserve to hold the last place in the standings. The preview and betting pick:
Analysis: Atromitos – Kalloni
*Click here to see the odds and referees of Day 14.
Atromitos comes from an away draw against Panetolikos (1-1) after a good performance where they deserved the win. I will not agree with the statement of coach Dellas that his team should have got a 0-3 win but I must admit Panetolikos escaped that game just because they happened to have goalkeeper Kyriakidis on one of the greatest days of his career (5 critical saves). Atromitos was very dangerous throughout the match but they had to wait until 65' to take the lead. The home team answered at 69' and the score did not change until the final whistle. If Atromitos would have scored during the first half like they should after their important chances, I am convinced they would have won. The next match against Kalloni is a must win situation not only because Atromitos is stronger and a lot more experienced but because any other result will keep them extremely close in relegation. There are two important absences reported.
Banned: Lazaridis (DEF/13), Godoy (MID/13/1 assist)
Injured: –
Kalloni deserves to hold the last place of the standings as they have been the worst team since this season started. Their most recent away defeat against AEK (3-0) was expected. I must say I did not expect them to be that dangerous in offense (total attempts 12-14) but most of their chances took place during the second half. AEK was already on the lead by 2-0 (5', 19') and looked for a third goal which came at 62'. It looks like the officials of Kalloni have realized their planning was successful and this probably why they have not followed the usual tactic for change at their bench (yet). Thalis Theodoridis will have to deal with two absences.
Banned: –
Injured: Valios (DEF/2)
Other: Dafkou (GK/3) is ill.
Betting pick: The win of Atromitos (-1.5) @ 2.30
Atromitos does not deserve to be so low in the standings. Their recent two performances make me believe it is about time they start climbing back in a top half placement. Kalloni is desperate for points as well but the concede goals easily and I seriously doubt they can drug the home team to relegation. I expect they will give their fight and lose like they usually do.
Keep in mind that Kalloni has scored in 4/5 of their recent matches and the only one they did not lose was the home draw against Xanthi (2-2). The option that both teams will score @ 2.50 is not that far away and the odds for it deserve the attention.