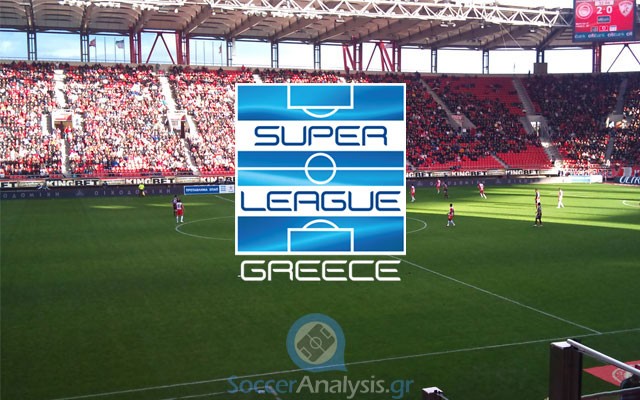 Can Atromitos stop the streak of the Champions?
Olympiacos looks unstoppable this season. Coach Silva and the new transfers have made the Champions stronger than I've seen in the last 5 years (at least). Their official obligations started on 23/08 and their record shows 9W-0D-1L after three matches in the Champions League and seven in Super League. The only team that stopped them was Bayern Munich (0-3 at home). Atromitos is resisting Olympiacos at Peristeri since season 2013-14 (1W-2D-0L) however they are not doing so well lately. No comparisons can be made between the rosters of the two clubs (€14.25 mil. vs. €94.85 mil.) but luckily, soccer is still a team sport where everything is possible. The preview and betting pick:
Analysis: Atromitos – Olympiacos
Atromitos comes from an away win against Veria (0-1) giving an end to a losing streak of four matches (Xanthi 0-1, Giannina 1-0, PAOK 1-2, AEK 1-0). The two teams had a large number of chances (total attempts 20-14!) with Atromitos having a bar (29' Brito) before taking the lead at 46' (Tallec). The home team kept looking for an equalizer that never came. Coach Grigoriou got some more time to prove he is capable of being in charge of the team. A good performance and a positive result against Olympiacos will surely improve his popularity among the fans. Anything else will just allow the rumors of a possible replacement at the bench to continue.
Midweek obligations for the Cup: Veria (at home, 28/10)
Banned: –
Injured: Kontoes (DEF/3), Ballas (MID/1)
Olympiacos dominated the home rivalry battle against AEK (4-0) and added the seventh consecutive win in Super League. The quick goal at 28' (Botía) took away the stress (if there was any at all) and they humiliated the hated opponent with 3 more at 70', 78' and 94' (penalty kick). Despite the low number of chances for the two teams (total attempts 9-7) the Champions proved once again their superiority with high accuracy numbers. Olympiacos also won the away match against Dinamo Zagreb (0-1) for the Champions League (Group F). They were initially under pressure but they leveled the match before halftime. The home team had an attempt stopped by the bar at 52' but Olympiacos kept causing problems in their defense. Ideye became the man of the match at 79' by scoring the winning goal from an impossible angle! The players of Dinamo were forced to look for an equalizer but they did not have enough time or energy left to avoid the defeat. Coach Silva had to leave 5 players out for the game against Atromitos but his roster looks deep enough to replace them.
Midweek obligations for the Cup: Platanias (at home, 28/10)
Banned:
Injured: Avlonitis (DEF/0), Cambiasso (MID/4), Maniatis (MID/0), Durmaz (MID/7/3 goals/3 assists)
Not ready: Bouchalakis (MID/1/1 goal)
Betting Pick: The draw at halftime @ 2.10
There is no doubt about the favorite here. It is up to Olympiacos to turn this match into an easy win but I am concerned with their absences in midfield. Especially in this strange venue where they did not win in their last three games in Super League and Cup. Keep in mind, there is no rivalry between the two clubs despite the fact they are both located in the region of Attica. In fact they have both been accused in the past for being quite "friendly" (matches, transfers etc.). I must admit the Champions do not look determined to demolish Atromitos like they do against others…
To make a long story short, I see no reasons for Olympiacos to look for a convincing win so, the draw at halftime is the only value bet I found. Anything else is way too low for my taste.