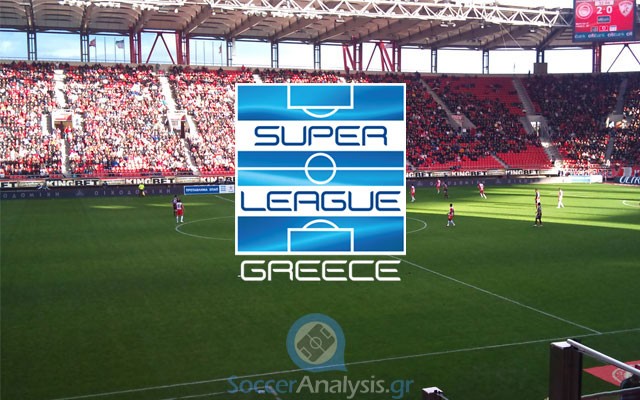 Changes at the bench of Atromitos and Panathinaikos
Poor performances and results keep on coming for Atromitos and Panathinaikos. The officials of the two clubs kept stating their support to coaches Grigoriou and Anastassiou (respectively) until last week. The most recent negative results brought changes at their benches and Traianos Dellas (former coach of AEK, sacked after Day 7) was officially announced by Atromitos last Wednesday while Steve Rutter (assistant coach) will guide Panathinaikos until they find their new coach. The preview and betting pick:
Analysis: Atromitos – Panathinaikos
*Referee: Kyzas Georgios. This season: 2 games (1 home win, 1 draw, 0 away win) / Total goals: 4 / Total penalties: 1.
Atromitos was defeated in the last away match against Iraklis (2-0) and you already know I was not surprised by this result. This was the sixth defeat of Atromitos in their last seven matches (1W-0D-6L) and I must say I was shocked by the easy way they lost at Kaftatzoglio. The early goal they conceded (19') ruined the plans for a positive result. Atromitos came close to an equalizer at 56' but Le Tallec missed the penalty kick he was awarded a minute earlier. Things became more difficult after the second goal of Iraklis at 66' and the game was practically over at 75' when Le Tallec received a red card leaving his team with a man down. Kontoes was also sent-off at 81' (second yellow) but Iraklis stopped pressing at that moment out of respect of the frustrated opponent. There are four absences reported for the next difficult battle against Panathinaikos but the arrival of the new coach is expected to help.
Banned: Kontoes (DEF/4), Le Tallec (FWD/9/2 goals)
Injured: Fytanidis (DEF/8), Umbides (MID/8/1 goal/1 assist)
Panathinaikos disappointed the fans once again with the recent home draw against AEK (0-0). The final score was totally fair with the two teams spending most of their time making mistakes in midfield. The most important chance of the game came at 46' when Berg took a shot and Baroja used his fingertips to send it at the crossbar. To make a long story short, that rivalry battle is already forgotten and no one deserved the win. After the final whistle some fanatic supporters tried to get close to Anastassiou and chairman Alafouzos asking them to leave. Anastassiou resigned the next morning and the club is in search of a coach since then. The good news is that Atromitos has the same problems (more or less) while Day 11 (Olympiacos at home) will take place after the break for the Euro Qualifiers.
Banned: Tavlaridis (DEF/9/1 goal)
Injured: Thelander (DEF/5/1 goal), Lagos (MID/8), Klonaridis (MID/1)
Other: Essien (MID/0) was supposed to be the greatest transfer of Panathinaikos this season. He is constantly reported injured and he is expected to be out of the team by January.
Betting Pick: The win of Panathinaikos @ 2.50
I really doubt we'll see any significant changes in the performances of the two teams mainly because of their low morale. The only reason I picked the Greens is because they score more easily and they have an extra motive for points. They lost points on Day 9 (AEK) and they are in serious danger of losing points again on Day 11 as Olympiacos is in remarkable form. They cannot afford to lose points in three consecutive matches and they must find a way to win today.