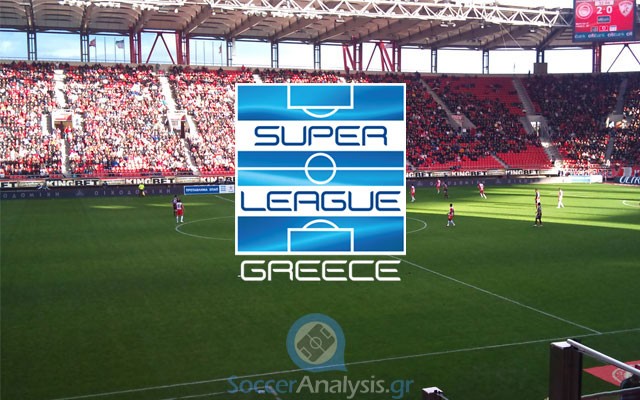 The odds favor Asteras too much
The battle for the first place was turned into a walk at the park for Olympiakos. When I chose my two betting options for this match yesterday (over 2.5 and over 3.5 goals) I knew that Olympiakos was capable of scoring 3-4 goals but I did expect PAOK to score at least one. To my eyes this season is over in terms of guessing the champion and the only interesting thing will be to see how PAOK will respond to this. Will they allow someone else to challenge them for the second place or not? We will see…
In the last match of Day 11, Asteras will look for a home win over Xanthi and my first impression is that the offered odds favor the home side too much. Let's see the preview and betting picks:
ASTERAS TRIPOLIS vs. XANTHI
Asteras Tripolis had a new average performance in the last away match against Panthrakikos. They received a goal at 5' with the home team adding pressure to end the match but they managed to score the equalizer at 60'. Three minutes later Panthrakikos was left with a man down after the red card at Sarakatsanos but even in that point they seemed more dangerous than Asteras. A new red card at 78', this time for Goian (DEF/10) of Asteras, made things even for the two teams but the score did not change until the final whistle. The player will miss the match against Xanthi because he is banned while Zaradoukas (DEF/4) is also out because of injury.
Xanthi was defeated in the last away match against Levadiakos (2-0) but my overall impression was they did not deserve it. They were more dangerous from the beginning of the match but Levadiakos scored first at 35' while a goal for Xanthi seemed just a matter of time. With the score at 1-0 Xanthi added more pressure and they missed a great chance with Solari at 53' missed a penalty kick. Five minutes later Levadiakos scored again making things even more difficult for them. Two more Xanthi's attempts were stopped by the goalposts (71' Ranos, 84' Solari) and with such bad luck the score did not change until the final whistle. Komessidis (DEF/1), Vallas (DEF/9) and Vassilakakis (MID/5) will not be available at Tripoli because of injuries.
Betting Pick: X2 double chance @ 1.60
Xanthi is better than their results show and they are very dangerous in offense. I have stated many times that Asteras is not the team we knew last season (or the one before it). They do have good players that can make the difference in offense but they are not so fond of teamwork. Xanthi is undefeated in the last seven matches against Asteras and I expect them to continue this way. If they managed to win at Tripoli last season I do not see why they cannot do it again. The win of Xanthi @ 6.00 is a value bet.