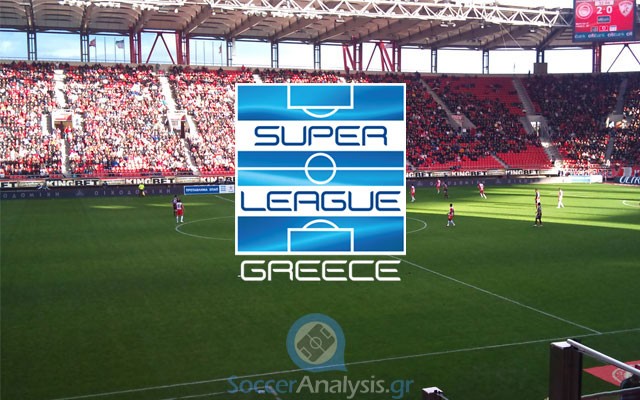 The winner keeps his job
Iraklis 1908 and Atromitos had hopes for a better season in 2015-16. Both teams have failed to reach the expectations of their officials and their fans until now. Their coaches have their jobs on the line today and, any other result than the win, is expected to send them home. The preview and betting picks:
Analysis: Iraklis 1908 – Atromitos
Iraklis 1908 was demolished by AEK (5-1) in the last away match. The final score says it all. AEK was in control and they were on a 2-0 lead by halftime. The defensive behavior of Iraklis was worse than you think; the home team had a great number of chances (total attempts 18-4) and one more landed at the bar. Imagine what could have happened if AEK was more accurate! Coach Papadopoulos was forced to make negative statements for his players for the first time as they conceded 8 goals in their last 2 matches in Super League (previous home match against PAOK: 3-3). This probably awakened his team and they got an away draw in their following midweek Cup match against PAS Giannina (1-1). The schedule is not getting any easier so Iraklis is forced to look for points in every match regardless of the opponent. Changes in the lineup are taken for granted while there is one more absence reported.
Banned: –
Injured: Lazar (MID/6/1 assist)
Atromitos had a good performance in the home defeat from Olympiacos (1-2) but their efforts were not rewarded. The truth is they gave the Champions a hard time like they usually do lately but Olympiacos has too many quality players capable of scoring in critical moments and this is what happened in that match. Atromitos concentrated on defense (total attempts 3-11) and made it to halftime. Olympiacos warned with an attempt at the bar (58') and scored twice at 59' and 63' (both goals scored by DEF Botia) to take a safe lead. The players of Grigoriou were forced to risk, they managed to score at 75' and spent the rest of the match looking for an equalizer that never came. Mr. Spanos (owner) was furious at the referees after the final whistle as he believed they were "pushing" the Champions. In the midweek match for the Cup, Atromitos came really close to a new defeat from Veria (2-2 at home). Their opponent took a lead by 2 goals (44' and 52'), but Kouros (84') and Lazaridis (88') saved the day for coach Grigoriou. Mr. Spanos told off the players after the match because he found their defensive behavior unacceptable. Especially since Atromitos is very interested in the Cup. In fact he warned them by saying "January (winter transfers) is really close" and that "the club will succeed this season with without them". Coach Grigoriou is very troubled with the important absences of his team today.
Banned: Marcelinho (MID/5/1 assist), Kivrakidis (DEF/8)
Injured: M'Bow (DEF/1), Fytanidis (DEF/8), Ballas (MID/1), Umbides (MID/8/1 goal/1 assist)
Betting Pick: Both to score @ 2.20
Iraklis has not won for 7 matches (0W-4D-3L, goals 7-13) while Atromitos has already forgotten the great start (2/2 wins) and continues with only one win the last six matches (1W-0D-5L, goals 3-7). The two teams have difficulties keeping a clean sheet and I doubt they will do it now. They must risk to claim the win.
Considering the absences of Atromitos, I believe the win of Iraklis @ 2.45 is not bad at all. Having in mind all the above a result of Over 2.5 goals 2.70 is more probable than the bookies want us to believe. The draw is out of the question for both sides today.