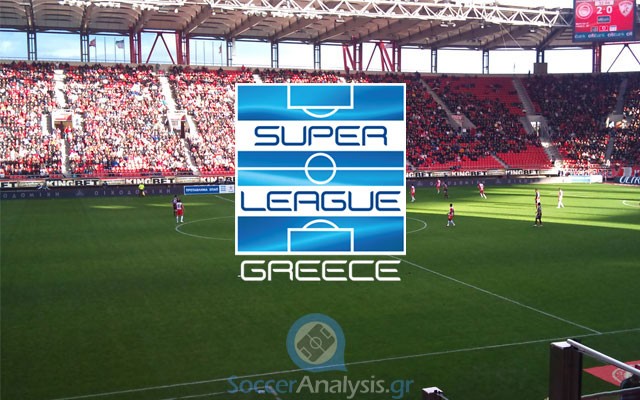 Another domestic battle of Thessaloniki
Most of you already know it but, for those who do not, Thessaloniki has three popular clubs; PAOK, Aris and Iraklis 1908. Since it is the second major city in Greece, there is large number of clubs located in the area. These three became more popular mainly because of their consecutive seasons in the top Greek division (now Super League, other names in the past) and it is natural they are always after the unofficial title of "the best team in the city". The newcomers of Iraklis 1908 have this extra motive today although PAOK looks stronger, more concentrated and capable for better away performances this season. The preview and betting pick:
Analysis: Iraklis 1908 – PAOK
*PAOK has a midweek Europa League match against Krasnodar (22/10).
Iraklis 1908 is not doing so well at home (0W-1D-2L, goals 1-3) and I am starting to believe stress is the main reason for it. They failed to claim a win against Panionios (0-1), Levadiakos (1-2) and Xanthi (1-1) however they are still undefeated away (1W-2D-0L, goals 3-2). If you take a good look at their 6 matches so far, you will soon realize they get points only when they are consider the underdog. In their last match against PAS Giannina they conceded two goals (32' and 62') but they answered both of them three minutes later (35' and 65' respectively). The home team had more chances (attempts 10-5) however Iraklis missed the most important one at 59', a fantastic long shot at the left bar (Passas). Nobody can tell what would have happened if they had taken the lead by 1-2 at that point. Coach Papadopoulos keeps stating his faith to his roster in his statements after every match. There are two absences reported.
Banned: –
Injured: Carlitos Soares (DEF/2), Lazăr (MID/6/1 assist)
PAOK lost the last home match against Olympiacos (0-2) by conceding two goals in the first half (27', 36'). The stats of that game (total attempts 11-9, shots within the box 7-3) show they tried hard to score but they were either not accurate or Roberto (GK, Olympiacos) was there any time his team needed him. The quality (and accuracy) of Olympiacos cannot be compared with any Greek team something that was clearly shown again yesterday against AEK (4-0). The statement of Igor Tudor after the home defeat was vividly clear; "Olympiacos was better". The mini winning streak (3 games) was interrupted and now PAOK is forced to look for the three points in every match to cover the lost points in 3/6 games until now. There are six problems reported.
Banned: –
Injured: Tzavelas (DEF/5/1 assist), Cimirot (MID/1), Kitsiou (MID/2), Mystakidis (FWD/2/1 assist)
Doubtful: Savidis (MID/1)
Other: Jairo (FWD/4) is ill
Betting Pick: The draw at halftime @ 2.00
Iraklis can be very dangerous when they do not have to be the team in control. This explains almost every strange result until now. PAOK cannot afford to underestimate them and if they do they will get into trouble. Furthermore I do not trust PAOK enough to bet for them in odds like 2.00-2.10 in an away match. Especially when it is a domestic battle before a European match.