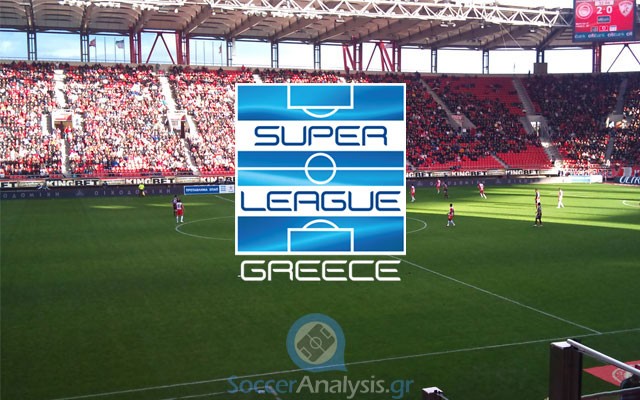 Interesting battle
Kalloni has raised only five points until now but four of them were at home. On season 2013-14 (debut in Super League) the stadium at Mytilene was under maintenance works, and this was the only period they were dangerous on away matches as well. The rest of their seasons in the two top divisions in Greece show they are more confident when playing at home and this is why I consider their next battle against Levadiakos very interesting. The away team is more experienced in matches like this one and their form makes this game open to any result. The preview and betting pick:
Analysis: Kalloni – Levadiakos
Kalloni deserved nothing in the last away defeat from Panionios (2-0). Their defensive behavior was below average and the final score was totally fair. The home team was in control and, in fact, they could have scored more goals (attempts 11-5). The only dangerous moment for the players of Theodoridis came at 92' (bar) but there was not any time left to look for the point even if they had scored. This was the second consecutive defeat of the team and they really need to improve their record (1W-2D-4L, goals 6-10) because their schedule becomes extremely difficult. In theory they are left with only 3-4 matches they have good chances to win until the end of the first round. There are two problems reported.
Banned: –
Injured: Ellakopoulos (MID/5), Marković (FWD/2)
The last home draw of Levadiakos against Panetolikos (2-2) can only be considered as a positive result after the way that game turned out. The unexpected good start of their opponent with two quick goals (11', 20') was a shock and they looked unable to do anything about it. Giakoumakis put his team back on the match at 40' and the equalizer came at 47' after a wrong decision of the referee to award a penalty kick which allowed Mantzios (the FWD, not the coach) to score. Levadiakos also had an attempt at the bar (59', Milhazes) and things became easier at 69' when Panetolikos was left with a man down (second yellow at Bejarano). Their advantage was not enough to give them the winning goal and the score did not change until the final whistle. There are four problems reported today.
Banned: –
Injured: Milhazes (DEF/7), Belghazouani (MID/1), Marković (FWD/4), Domovchiyski (FWD/0)
Betting Pick: Both to score @ 2.15
Both teams look unreliable in defense until now. Kalloni is expected to be more motivated for points but how can I possibly underestimate the overall form (3W-1D-1L after the defeat from Olympiacos) of Levadiakos? I will not be surprised if I see a scoring draw (1-1, 2-2) here although I am not interested in such a risk.