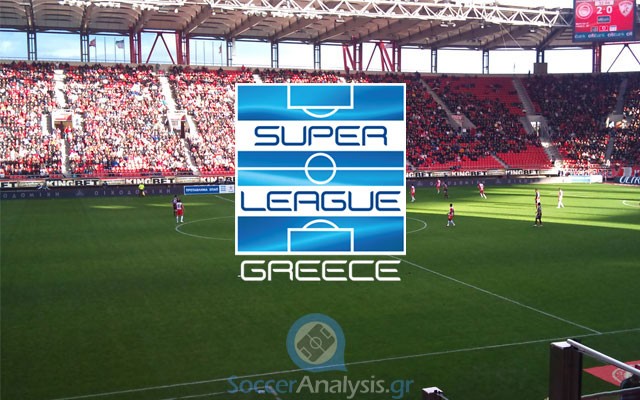 Last match
From what I've watched so far, most teams were influenced by their Cup obligations. I really did not expect to see both my bets (Pick of the Day and Bomb of the Day) to be lost but I would use the exact same options again under these circumstances. Anyway, we lost one fight, not the war. The last match of Day 17 is the away battle of Panathinaikos against Kalloni who may be last in the standing but they come from an unexpected home win against PAOK (2-1) on Thursday. The preview and betting pick:
Analysis: Kalloni – Panathinaikos
*This season in Super League (30/08/15): Panathinaikos – Kalloni 4-0
*Referee: Athanasios Ghiahos. Games 2-1-1 / 10 goals / 1 penalties / 24 yellow cards / 0 red cards / 2 players sent off.
Kalloni lost the away match against Iraklis (3-0) last Saturday. They were more dangerous in offense than their opponent (total attempts 6-13) but Iraklis was lucky to have forward Vellios on a great day (hat trick 15', 43' penalty kick and 70'). The players of Karageorgiou did their best for a comeback until they conceded the third goal. Their midweek home match against PAOK (2-1 home win) was a totally different story. This time they scored an early goal at 3' which boosted their confidence. PAOK spent the rest of the match looking for an equalizer giving more room to Kalloni for dangerous counter attacks. In one of them at 73', they scored a second goal which could have given them a huge advantage for the rematch. The late goal by Mak (89') changes the odds of Kalloni to qualify but the truth is they need to concentrate in Super League. That is, if they want to avoid relegation.
Banned: –
Injured: Llorente (DEF/10).
Panathinaikos got a stressful win against Panetolikos last week (4-2 behind closed doors). The opponent scored first (2') and the Greens answered with two goals (6' and 11'). Keep in mind Panetolikos came close to take the lead against at 8' while the score was at 1-1 and Markovski scored the equalizer at 16' (2-2). The new goal at 51' (3-2) put Panathinaikos on the lead again (3-2) but the team from Agrinio refused to quit (total attempts 9-13). The last goal came at 92' (4-2) to secure the stressful for Stramaccioni. The next midweek match for the Greek Cup against Giannina was also stressful (1-2). Nothing important took place during the first half as the two teams looked influenced by the severe injury of Sanchez (Panathinaikos) at 7'. Acosta scored for Giannina at 57' (offside) and the remaining match was dominated by Panathinaikos. The Greens added pressure taking advantage of the red card at Karanikas 66'. A new goal by Kaltsas at 73' was wrongfully cancelled (offside) but two more goals came at 75' (Abheid 1-1) and at 78' (Petrić 1-2) to give Panathinaikos the advantage for the rematch. Despite the problems in defense the players of Stramaccioni showed a high level of determination for the win in both matches.
Banned: –
Injured: Sanchez (DEF/9)
Other: Karelis (FWD/15/8 goals/4 assists) will leave for Belgium and sign his new contract with Genk.
Betting Pick: Both to score @ 2.10
Kalloni is indeed on a losing streak of 6 matches in Super League (followed by a poor record) but it looks like the change at their bench worked. The debut of Karageorgiou was unsuccessful in Super League but his players had a better energy in their last Cup match. It is not easy to take a 2-0 lead against PAOK regardless of their occasional defensive disasters they get into. On the other hand, Panathinaikos conceded a goal for a fourth consecutive match in all competitions and I feel the option for goals by both sides is a safe way to approach this match. The second best option is a result of Over 2.5 goals @ 2.00.