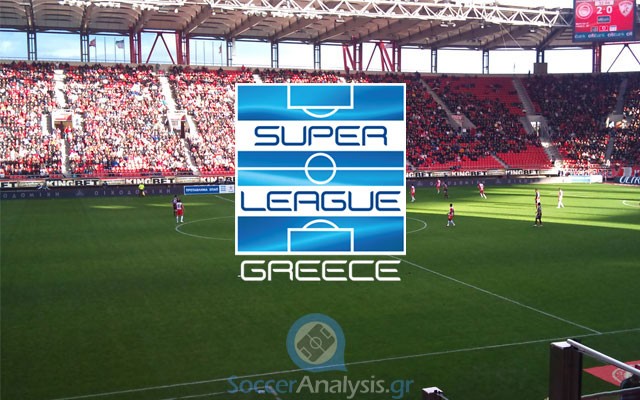 Probable tension
For those of you that may not know it, Levadiakos was supposed to be in Football League but they took the place of AOK Kerkyra who was relegated after a decision of the Hellenic Football Federation. What you do not know is that when Levadiakos was relegated last season, Mr. Kobotis (owner), tried to keep his team in Super League using the excuse of the ongoing investigation for the fixed match Olympiacos – Veria. To make a long story short, he tried to send Veria in Football League and take their place. This is why I suspect this match will not be as quiet as it used to be. The preview and betting pick:
Analysis: Levadiakos – Veria
*Referee: Thanos Dimitrios. This season: 3 games (0 home win, 1 draw, 1 away win) / Total goals: 5 / Total penalties: 1
Levadiakos lost the last home match against Panionios (0-2) and ended an undefeated streak of 4 games (2W-2D-0L, goals 7-4). Their opponent was more dangerous, especially during the second half when they scored twice (46' and 57') to claim the win. Coach Matzios is troubled by the fact his team has not scored in the last two matches but the good news is their schedule is relatively easier as they have faced most of the strong teams. There are two problems reported.
Banned: –
Injured: Belghazouani (MID/1)
Other: Marković (FWD/4)
Veria fought hard (total attempts 8-12) in the last home match against Olympiacos (0-2) but they did not avoid the defeat. They managed to hold the Champions until halftime and they complained a lot for their two goals (55' Ideye, 74 Durmaz) as Ideye used his hand to score while Durmaz scored with a foul kick that should have not been awarded. The strange record of Veria continues and they now have 0W-1D-4L (goals 2-9) at home having raised most of their points away with 3W-1D-0L and goals 5-1! Coach Georgiadis will have to deal with important absences today but his team has made it in more difficult venues.
Banned: Abdisalam Ibrahim (MID/6)
Injured: Nastos (DEF/4), Kali (DEF/0), Balafas (MID/0), Verghonis (MID/8), Abdoun (MID/8/3 goals/1 assist)
Betting Pick: Both to score @ 1.90
Both teams have 11pts at this moment but they are not safe yet. Matches like this one must be won at all cost if they want to have a safe season and my guess is they will do their best for the win. I consider Veria to be stronger but their absences combined with the rivalry these two teams suddenly have made me stay away. I do not think Levadiakos will not score for a third consecutive match and, with Veria looking so confident away, I believe goals from both sides are the best possible pick.