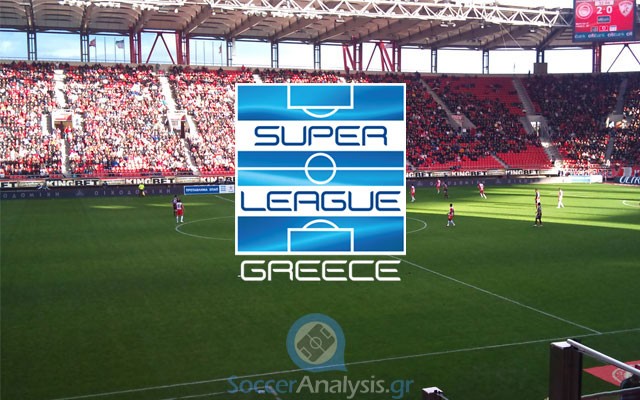 New important battle for Olympiacos
The rivalry battle of Olympiacos against PAOK at Toumba (0-2) turned out to be easier than we anticipated. The players of Silva now return at home with only one goal; to satisfy their fans by humiliating one of their most hated domestic rivals, AEK. Can a special match like this one be easy? Of course not, especially when there is a (far more important) midweek Champions League match ahead. The preview and betting pick:
Analysis: Olympiacos – AEK
*Important midweek away match for Olympiacos against Dinamo Zagreb for the Champions League. Both teams have 3pts and a possible win could be a huge step to the second place and the Round of 16! Their next 2 matches (Days 3 and 4) are expected to be quite interesting.
*Friendly during the break: Olympiacos – Panionios: 2-4. Keep in mind that Mr. Silva (Olympiacos) used players that had few or no official matches at all.
Olympiacos was more accurate and concentrated in the last away match at Toumba and they totally deserved their win (0-2). A score like 1-2 would be fairer for PAOK who tried hard (total attempts 11-9) but they paid their defensive weaknesses against a stronger opponent. A total of 11 players of the Champions had obligations with their national teams during the break so the friendly defeat from Panionios (2-4) was not exactly unexpected. Silva experimented with players that had not been used until now. Olympiacos is forced to look for an emphatic win against AEK to satisfy the fans but the break and the important upcoming match against Dinamo can have a negative impact on the performance of the team. There are three problems reported.
Banned: –
Injured: Maniatis (DEF/0, key player, long absence), Bouchalakis (MID/1/1 goal)
Other: Elabdellaoui (DEF/5) is out to rest because he will be more needed in the midweek match.
AEK got three important points over Atromitos (1-0) in the last home match and returned to wins. The two teams met again during the break in a friendly (3-3) but we should keep in mind 5 players of AEK were called up on international duty. Dellas stated his team is aiming for the win in the difficult match at Karaiskakis. I will keep reminding you AEK might be a newcomer in Super League but they belong in the top domestic competition. It was not the same without them and we are glad to have them back. Especially for rivalry battles that last for decades; like the one we are about to watch.
Banned: –
Injured: Djebbour (FWD/1)
Betting Pick: The draw at halftime @ 2.00
The domestic superiority of Olympiacos cannot be questioned. Their expensive roster allows them to humiliate teams when they are in the mood for it or get wins after a poor performance. The special character of this match, makes me optimistic AEK will manage to hold until halftime like they already did against PAOK (defeat 2-1 away, HT: 0-0) and Atromitos (home win 1-0, HT: 0-0). Those two matches were also domestic battles but not as important as this one.
If I am right (hopefully I am), a draw in halftime will make this match perfect for live betting. I only recommend this if you intend to watch it and pick according to what you see most probable to happen. Just remember that AEK is not as weak as the bookies want us to believe. Do I have to remind you they got a draw in this venue last season for the Cup Competition? Or that the final score was 1-1 with AEK playing in Football League?