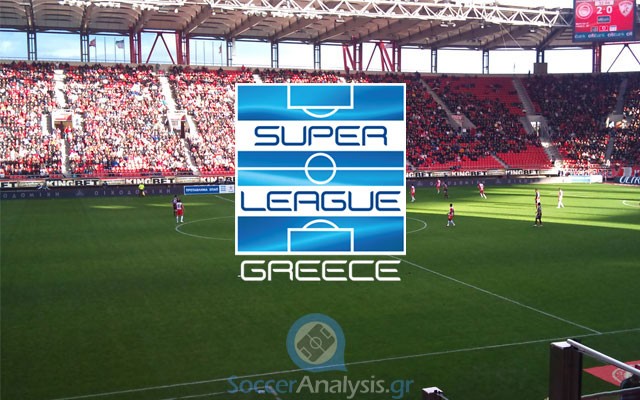 The Greek "El Clásico"
The rivalry battle between Panathinaikos and Olympiacos is well known especially in Europe. The two historic clubs have never relegated to the second division and they are indeed the most popular in Greece. Despite the poor level of Super League, their battles are still interesting and always attract the attention. Even in days like this one, where the real El Clásico (Real Madrid vs Barcelona) will be played around the same time. I do not really know what happens to other countries but here in Greece, this game will have more viewers today. The preview and betting pick:
Analysis: Panathinaikos – Olympiacos
*Referee: Andreas Pappas. His record in Super League 2015-16: 3 home wins, 0 draws and 0 away wins / Total goals: 6 / Yellow cards 12 (avg. 6) / Red cards 0 / Penalties: 0
Panathinaikos escaped the difficult away match against Atromitos with a new win (1-2) which added more confidence to the team. The home team got the lead at 52' and had one attempt at the bar at 59' to secure the win. They did not, so when Panathinaikos scored the equalizer at 72' (Karelis) things became difficult for them. The Greens shared almost the same number of chances with Atromitos (total attempts 11-10) but their key player, Berg, made all the difference with his goal at 84' which gave the new win. I remind you the Greens were under a temporary coach that day although their new coach, Andrea Stramaccioni, was already announced. The break gave him time to get to know his new team but his debut today will not be easy as he will challenge the stronger team in Greece.
Banned: –
Injured: Thelander (DEF/5/1 goal), Wemmer (DEF/1), Pranjić (MID/8/1 assist), Klonaridis (MID/1)
I really do not think there is anyone who can doubt Olympiacos' superiority in Super League this season. Their 30pts after 10 matches clearly depict who the boss is again. In past seasons the Champions raised doubts for their domestic records because of their good relations with some clubs or the help they got in critical moments by referees. This time things are quite different. Their roster is better and coach Silva is breaking one record after another. The 10 straight wins may not be a surprise in Super League but the three consecutive wins in the Champions League prove Olympiacos is having a good season. The last home win against Iraklis (2-0) came easily although the Champions looked a bit tired and in some cases bored. Their today's away battle against Panathinaikos is expected to motivate them as they aim to terminate any theoretical chances of their opponent for the title and increase the distance from them to 11pts. There are four absences reported but Olympiacos has the luxury of having solutions for all of them.
Banned: –
Injured: Botia (DEF/6/4 goals), Bouchalakis (MID/1/1 goal), Maniatis (MID/0), Dominguez (MID/4/1 goal/2 assists)
Betting pick: Both to score @ 2.00
The Greens may not be the strong team that used to win domestic titles but they have proven their winning attitude in many matches this season. Their strong home record (4W-1D-0L, goals 11-1) will not make things easy for Olympiacos especially after the arrival of the coach Stramaccioni. The Champions have the roster to claim a new away win (5W-0D-0L, goals 11-2 until now) and the rivalry between those two will surely spice up things a bit. Considering the stats and the overall mentality of the two rivals, I would say we should expect goals from both sides as they do have the players for it.
For the same reasons, I am not willing to spend any money on the winner. Believe me when I say this match is open to any result, any day, any season. The bookies are well prepared with their sets of odds and I see no value in any of the possible results.