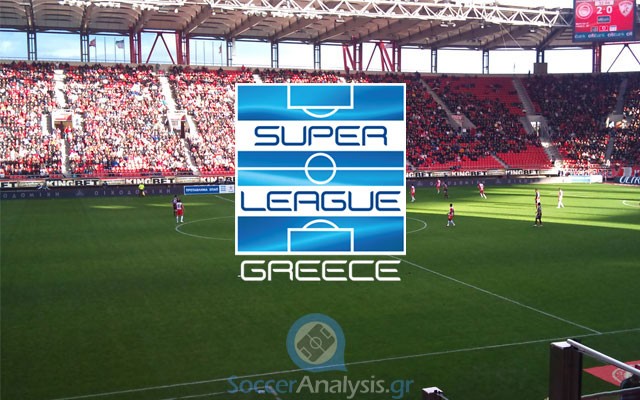 Will Panathinaikos keep up?
The supporters of Panathinaikos have not forgotten the embarrassing home draw against Qabala (2-2) which left the club out of the Group Stage of Europa League. Since then, they have been criticizing every performance of the Greens. It does not matter if their favorite team has three wins the row. The two home performances against Levadiakos (3-0) and Platanias (1-0) generated thousands of negative comments for coach Anastassiou and some of the players. The most recent away win against Xanthi (0-1 away) made the team look a bit better but the truth is Panathinaikos needs a streak of great performances (and of course wins) over strong opponents to take away the bitterness the fans feel. The home game against Giannina will be a new test and there is no room for mistakes. The preview and betting pick:
Analysis: Panathinaikos – PAS Giannina
*Panathinaikos has faced Giannina at home five times since season 2009 in all competitions. In all of them, both teams scored while 4 of them ended as home wins with the same score (3-1). The only time that Giannina escaped was on season 2012-13 (1-1).
Panathinaikos showed signs of improvement in the last away win against Xanthi (0-1). The home team was tough in defense for one more game and this explains why we watched only 9 chances (total attempts 4-5) in a total of 95 minutes! The Greens had energy in their game but they had difficulties overcoming the third best defense in Greece (6 goals, three of them were conceded from Olympiacos). Rasmus Thelander (DEF) scored a late goal (83') and allowed his team to get three points in a venue that many teams will have difficulties this season. Anastassiou did not have the services of 7 players (international call ups) during the break but he managed to experiment in the friendly match against Kallithea (Football League club, 1-1). Berg (FWD, key player) recovered and he was included in the roster. Normally he will be used ONLY if things go very wrong though.
Banned: –
Injured: Kotsaris (GK/0), Mendez (MID/0), Essien (MID/0)
Giannina failed to win the last home match against Iraklis 1908 (2-2). They took the lead twice (32', 62') but only three minutes later (35' and 65' respectively) their opponent answered both goals. In fact, things could have been worse as Iraklis had a great chance to take the lead at 59' when Passas took a shot from wide range which landed at the left bar. Petrakis implied his team was unlucky as they were in control (attempts 10-5) but watched their opponent scoring twice with only a few good chances. The team had two players called up on international duty during the break. There is one problem reported.
Banned: –
Injured: Lila (MID/3/1 goal, key player)
Betting Pick: The win of Panathinaikos (-1.5) @ 2.30
Panathinaikos looks strong at home this season. They might be in a mini crisis but their stats show only clean sheet wins (3W-0D-0L, goals 8-0). The only reason I do not choose the usual outcome of their matches against Giannina (Goal/Goal) is that they currently have the best defense in Super League despite their problems. Furthermore, the absence of Lila, makes things more difficult for the away team in terms of scoring.
This is the third season of Anastassiou at the bench of Panathinaikos. In the previous two, the Greens had lost points during the first two months but they gradually rolled and built large winning streaks. This time they are doing a lot better (5W-0D-1L, goals 11-2) so the only thing that is left is to see if they will actually roll and expand their streak some more. Keep in mind they will face Olympiacos on Day 11 (at home) and there is absolutely no room for lost points until then.