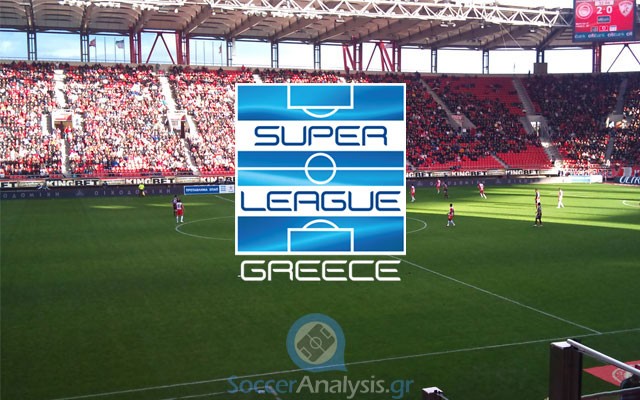 Giannina are in danger
A sudden change in my schedule prevented me from publishing the article for the late Sunday match (AEK – Asteras) but the good news is I saved time to prepare for Monday a lot sooner. The last game of Day 10 is being held today at Agrinio where Panetolikos will face PAS Giannina. Coach Matzourakis is still in search of his first win in Super League (fourth game today, 0W-1D-2L) and he will try exploit the away weaknesses of Giannina (0W-1D-3L, goals 4-12). The preview and betting pick:
Analysis: Panetolikos – PAS Giannina
*Referee: Papapetrou Anastassios. This season: 3 games (1 home win, 1 draw, 1 away win) / Total goals: 6 / Total penalties: 0
The officials of Panetolikos were furious after the away defeat from Xanthi (3-1) and they complained a lot for the referee of that match. The truth is the final score was not fair. Xanthi concentrated on defense once again and they ruined any chances we had to watch an interesting game (total attempts 4-6!). Imagine that none of the three goals they scored came from a proper attack. Panetolikos scored first (9') and two great foul kicks (16' and 71') allowed Xanthi to take the lead. The players of Matzourakis kept pushing for a point but a late penalty kick at (92') locked the win for Xanthi. There are important absences reported for the home battle against Giannina.
Banned: Danny Bejarano (MID/8/1 assist), Villafáñez (FWD/9/2goals/2 assists)
Injured: Koussas (DEF/9), Koutromanos (DEF/7), Camara (FWD/2)
Other: Danny Bejarano (MID/8/1 assist) and Diego Bejarano (DEF/3) are called up on international duty with Venezuela. Danny was banned anyway.
Giannina won the last home match against Panthrakikos a lot easier than the final score (2-0) shows. The players of Petrakis ended their negative streak (0W-1D-3L) after a very good performance with a large number of chances (total attempts 23-10) while three more attempts (12', 40' penalty kick, 64') were stopped by the bar! If they were a little more careful, the final score could be a lot higher. Petrakis was pleased with the performance of his players who came out of a very difficult schedule, especially on away matches. Giannina have a good roster and they are expected to have a safe season but the financial problems are still there. On 05/11/15 The Ministry's General Secretariat announced their case for past debts will be examined in 15 days. If they do not raise the money needed in until 20/11, their letter of guarantee will be cancelled and they will be expelled from Super League as the regulations dictate.
Banned: –
Injured: –
Betting Pick: Both to score @ 2.05
The main problem of Panetolikos this season is their poor defensive behavior. The important absences they have today make me believe they will not keep a clean sheet again. They want this game badly but Giannina have scored against better teams.
Keep in mind Panetolikos has 4/5 goal/goal results at home while Giannina have 4/4 away. Considering all the above, a result of Over 2.5 goals @ 2.40 is a lot closer than the bookies want us to believe.