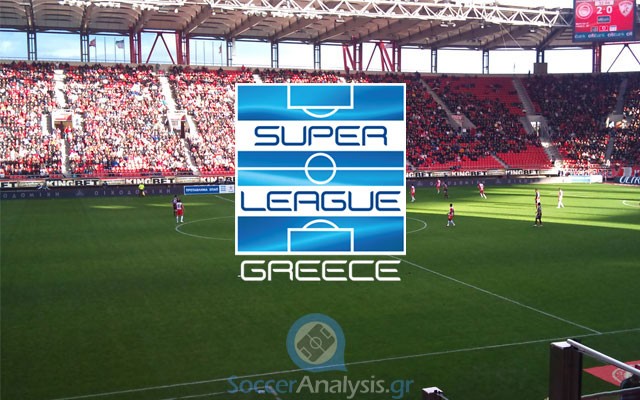 Do you remember season 2013-14?
Panionios and Platanias are in great form. They have raised 9 and 10 points respectively in October (4 games) and their morale is superb. If they keep up playing like they do, they will stay into safety unlike the two past seasons when they were quite close to relegation. Most of you may have forgotten all about it, but their battle on the last day (MD 34) of season 2013-14 caused negative comments. They were in need of only one point to stay in Super League and the final score (0-0) was not really a surprise. In fact, only one bookie included that game in a coupon and the draw was offered at 1.28!!! A few weeks later, UEFA characterized it as suspicious and asked for further investigation from the Greek authorities. "Surprisingly", there have not been any news on this matter since then and this case is lost in Greek bureaucracy with so many others. The preview and betting picks for today:
Analysis: Panionios – Platanias
*Referee: Papadopoulos Ioannis. This season: 3 games (1 home win, 1 draw, 1 away win) / Total goals: 8 / Total penalties: 1
*Coach Ouzounidis was at the bench of Platanias last season while coach Paraschos has served Panionios three times in seasons 2008-09, 2009-10 and 2010-11 for short periods.
Panionios did not deserve the home defeat from Veria on Day 8 (0-1, late goal at 93', total attempts 10-3) but they recovered the lost points with the away win over Levadiakos (0-2) last week. The players of Ouzounidis ended a negative streak at Levadia that was holding for 27 years (!) with two goals during the second half. Boumale became the man of the match with one assist to Karamanos (46', 1-0) and one goal (57', 2-0). Panionios is doing great (5W-1D-3L, goals 13-8) considering their main goal was to avoid relegation. They deserve their place in the standings and it will be interesting to see how far they can go. There are no absences reported.
Banned: –
Injured: –
Platanias was struggling on Days 1 to 4 (0W-1D-3L) but it looks like their away defeat from Panathinaikos on Day 5 (1-0, they could have stolen a point) was a wakeup call. The away draw at Asteras Tripolis (1-1, Day 6) was followed by three consecutive wins Panthrakikos (4-0 at home), Panetolikos (1-2 away) and Kalloni (2-1 at home) which quickly took them out of the danger zone. In their last match against Kalloni, they conceded an early goal (5') but they answered quickly (17') and added a lot of pressure to their opponent (total attempts 16-8, bar at 38'). Kalloni was desperate for a positive result and resisted but a wrong decision of the referee at 80' (red card at GK Hogg) gave Platanias the advantage of an extra man. Four minutes later, Giakoumakis scored (84') to give his team the win. Platanias has a short history Super League but they have already escaped twice with a point from Nea Smyrni twice (0W-2D-1L, goals 4-0). There are four problems reported.
Banned: –
Injured: Selin (DEF/9), Mahamat (MID/4)
Other: Olimpa (GK/5), Chimodzi (MID/0), Pagalos (FWD/2)
Betting Pick: The draw @ 3.20
Panionios is a very pleasant surprise until now but I hesitate to bet on them on odds below 2.00 against any club. Especially when they face a "friend" like Platanias, in the peak of their form. I really doubt the two teams can keep up getting wins so often and this is why I chose the draw for today.
Considering how dangerous these two are in I intend to take my chances on two more bets. The halftime/full time options Panionios/Draw @ 15.00 and Platanias/Draw @ 15.00 can help turn this draw to 7.50 instead of 3.20.