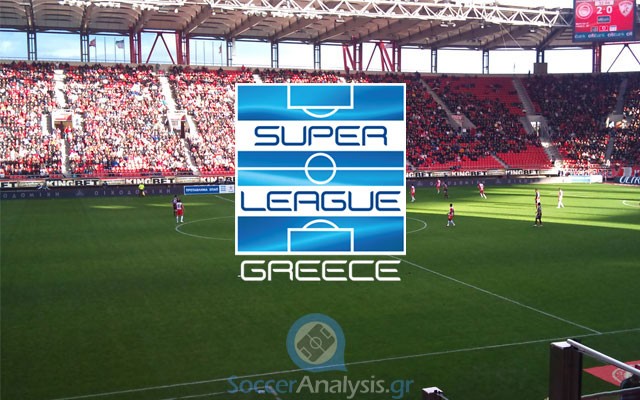 Waiting for that winning streak
The supporters of PAOK had high hopes for the title this season but the slow start of their team has taken away important points. After only three wins in seven matches PAOK is already 10pts away from Olympiacos (first) and 7pts from Panathinaikos (second). If they want to start covering this distance they definitely need a serious winning streak and, of course, a win against Panathinaikos today. The preview and betting pick:
Analysis: PAOK – Panathinaikos
*Panathinaikos complained about the strange decision of the Hellenic Football Federation to appoint referee Aretopoulos in this match and they did everything in their power to replace him. The reason they did it is because they are in a court battle with him. The officials of PAOK were annoyed and accused Panathinaikos for being "selectively sensitive" on matters like this… The Greens issued a new statement where they pointed out their sympathy to PAOK and that they had no intensions to offend them.
PAOK committed suicide last week in the away match against Iraklis (3-3). The defensive mistakes made by the players of Tudor allowed a weaker opponent to take the lead twice (1-0 at 14' and 2-1 at 43'). PAOK added more pressure in the second half (total attempts 6-15) and scored twice (65' and 77') to take a lead they deserved. Things looked great at 90' as the team was on the lead and they won a penalty kick to seal the win.
Unfortunately for them, Berbatov missed it allowing Iraklis to have one more chance that was enough to give them a late equalizer at 92'! Things did not get any better in the midweek home match against Krasnodar (0-0) where PAOK tried but ended up with the third consecutive draw in Group C of the Europa League.
Midweek obligations for the Cup: Panthrakikos (at home 28/10)
Banned: –
Injured: Konstantinidis (DEF/6), Cimirot (MID/1), Kitsiou (MID/2), Kaçe (MID/6), Mystakidis (FWD/2/1 assist)
Panathinaikos came close to have an easy afternoon in the last home win against Giannina (3-1). They got a lead by two goals (17', 60' penalty kick) but the goal of Chavez at 71' (penalty kick) made the last twenty minutes very stressful. Giannina had nothing to lose and they started looking for an equalizer (total attempts 15-9). Both teams had their moments with Panathinaikos scoring a third goal right before the final whistle (93') to secure the win. Coach Anastassiou stated his satisfaction for the new win although there have been some moments where Giannina came close to steal a positive result. The match against PAOK is a must win situation for the Greens as they will soon face Olympiacos at Apostolos Nikolaidis (Day 11). If they will win both of them, it will be a good sign for them in their battle to claim the title from Olympiacos.
Midweek obligations for the Cup: Levadiakos (at home 28/10)
Banned: –
Injured: Mendez (MID/0), Essien (MID/0)
Not ready: Wemmer (DEF/0)
Betting Pick: Both to score @ 2.10
PAOK is still in search of the best lineup and they keep paying their defensive weaknesses. I still cannot believe how can any team (not just them) score 3 goals against Iraklis and not win! They usually dominate their matches at Toumba but their weak start combined with the two consecutive wins of the Greens there last season can complicate things a lot. Normally, we'll see goals from both sides as they both want the win badly for their own reasons.
A result of Over 2.5 goals @ 2.40 should be on the way but I must tell you the Greens look capable of escaping with a positive result once again. The win of Panathinaikos @ 4.00 is a value bet any day. Let's not forget how motivated they are as the rivalry battle against Olympiacos approaches.