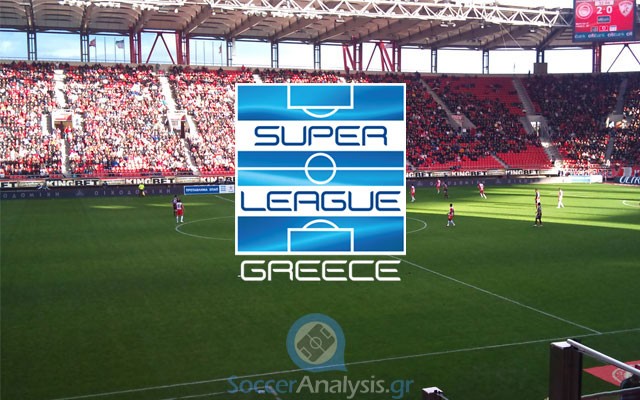 Coach Petrakis is not satisfied with his defense
Giannina are expected to have an easy match today against Kalloni. Despite their poor defensive behavior (they have conceded a goal in 10/12 games), they have a better roster than Kalloni who is stuck in the relegation places and they are not expected to get out of there easily. Especially when their away record in Super League (0W-1D-3L, goals 1-8) shows they have difficulties away from Mytilene. The preview and betting pick:
Analysis: PAS Giannina – Kalloni
*Referee: Dimitrios Karantonis. His record in Super League 2015-16: 0 home wins, 1 draw and 1 away win / Total goals: 3 / Yellow cards 11 (avg. 3.67) / Red cards 0 / Penalties: 0
Giannina were defeated in their last away match against Panetolikos (2-1) and the main reason for it was their defense (again). An own goal by Tsoukalas gave the lead to Panetolikos at 43' and a second goal at 56' (Markovski) secured their advantage. Giannina scored at 90' (Iliadis) but there was no time left to look for anything more. The truth is the players of Petrakis did not deserve a positive result (total attempts 14-7) although they were theoretically capable for it. There is one problem reported.
Banned: –
Injured: Lila (MID/4/1 goal)
Kalloni comes from a home draw against Xanthi (2-2) which was a positive result if we consider their opponent took the lead twice. The early goal of Soltani at 6' (his fifth against Kalloni!) was answered by Manousos at 38' and Kalloni spent the rest of the match looking for a winning goal (total attempts 15-9). Xanthi waited on them and managed to score again at 85' coming very close to the win. Manousos scored again at 94' after a doubtful penalty kick that raised questions about the decision of the referee. Coach Theodoridis is still under pressure and he will not have three players available today.
Banned: –
Injured: Valios (DEF/1), Ellacopoulos (MID/5/1 goal/1 assist), Marković (FWD/2)
Betting pick: The handicap win of Giannina (-1.5) @ 2.20
Giannina are traditionally stronger at Zossimades and they do have the roster (and the coach) to add one more win today. They will have to commit suicide to lose points against such a weak opponent and my overall impression is they can easily get a win by two goals or more although I really do not trust their defense.