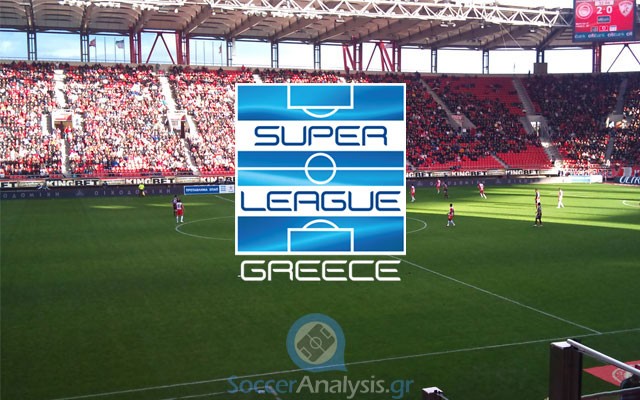 Undefeated streak for Giannina
Platanias is in good form lately but they do have a weak history against PAS Giannina. In fact, they have never won their today's opponent since they first met them in Super League back in season 2012-13. In a total of 6 home and away matches the record shows 0W-3D-3L. Platanias is strong at home this season (3W-2D-1L, goals 9-2) while Giannina are the second weakest away team of the league (0W-1D-5L, goals 5-16). Are these stats enough to end the negative history? We'll soon find out. The preview and betting picks:
Analysis: Platanias – Giannina
*Click here to see the odds and referees of Day 14.
Platanias comes from a new win, this time away against Xanthi (0-2). Despite the usual defensive approach of Xanthi, the players of Paraschos scored twice (28' and 60') and had good chances for more goals (total attempts 7-10). This was their fifth win in their last seven games (5W-1D-1L) and they are officially among the top form teams of Super League. Coach Paraschos has every reason to feel pleased as his players have exceeded the expectations of the fans keeping an extremely safe distance from relegation. When the season started, Platanias was only aiming to avoid the stress of the past but the way they have been playing lately they have earned the right to dream of the Play Offs although this task will be extremely difficult. After all, they are still the ONLY team that stopped the winning streak of Olympiacos after the 2-2 away draw in the Cup. There are two problems reported.
Banned: –
Injured: Mahamat (MID/4), Giakoumakis (FWD/10/2 goals/1 assist)
Giannina are not doing well lately. Their record in the last seven matches (2W-0D-5L) cannot be explained if we consider the minor changes in their roster. They were expected to stay among the respected teams of Super League but the poor defensive behavior keeps getting them into trouble. The scoring streak that was holding since Day 1 disappeared in the last two games against Panionios (2-0 away) and Levadiakos (0-1 at home) so the defeats were not really a surprise when we know they are unable to keep a clean sheet. Coach Petrakis is troubled as Giannina are strong at home (4W-1D-2L, goals 11-7) but they have won only one away point having the second worse away record of the league (0W-1D-5L, goals 5-16). There are four absences reported.
Banned: Lopez (DEF/13), Michail (DEF/10/1 goal)
Injured: Chávez (MID/12/2 goals/2 assists), Lila (MID/5/1 goal)
Betting Pick: Both to score @ 2.20
Platanias has good chances for a positive result today mainly because of the poor away record of Giannina. The only reason I hesitate to bet on the home win is that Giannina are more experienced and I strongly believe they are not a team we want to underestimate, especially in matches like this one. Platanias looks confident at home but Giannina score easily although they have failed to do it in their last two games. I just doubt they will repeat it again.
Keep in mind that Paraschos and Petrakis are among the most experienced coaches of Super League but if I had to choose a side I would probably choose Petrakis'. Considering all the above, a new draw @ 3.40 between those two teams is not exactly a long shot although it is always difficult to go after this result when expecting goals from both sides.