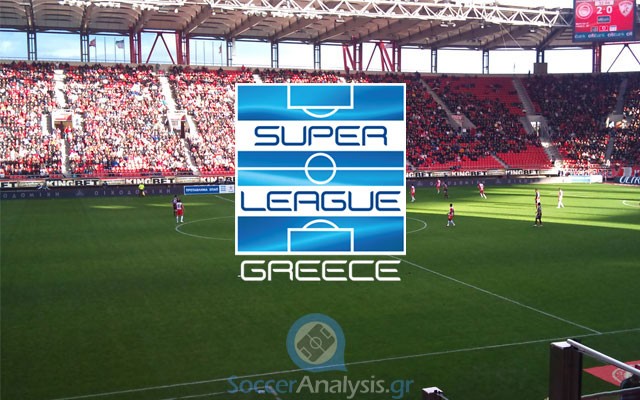 Both teams are desperate for a win
After a total of 6 match days, Platanias and Panthrakikos have stacked in the last two places of the standings in Super League (relegation). Needless there is still time for them improve their placement but no one can deny their stress for points. Wins in matches like this one usually worth six points; three for the win and three more for the boost they can give in terms of morale if they succeed. The preview and betting pick:
Analysis: Platanias – Panthrakikos
To be honest I was expecting coach Paraschos to be sacked by now. Platanias has only gathered 2 points but the overall performance in the away match against Panathinaikos (1-0 defeat) and the away draw at Tripoli against Asteras (1-1) have made the officials of the club optimistic. It is about time for them to get the first win against an equal (if not weaker) opponent like Panthrakikos. There are two problems reported.
Banned: –
Injured: Chimodzi (MID/0), Ntinas (FWD/6)
Doubtful: Olimpa (GK/5) and Gilvan Gomes (MID/2) were out for disciplinary reasons. Coach Paraschos included only Gilvan in the roster on Friday. It is not known if the player will be in the starting lineup.
This is the third match at the bench of Panthrakikos for coach Eleftheropoulos, but the poor performances of the team keep coming. The last home defeat of the team against Levadiakos (1-3) makes it clear that poor morale is not their only issue. They were expected to fight to avoid relegation anyway due to their low budget but they have been also very unlucky to have important players out of form or injured. The change at the bench has not worked yet and they do not seem capable or determined enough for away points.
Banned: –
Injured: Tzanis (FWD/2, key player)
Doubtful: Igor (FWD/) recovered from injury recently. He is in the roster but it is not known if Eleftheropoulos will use him in this match.
Betting Pick: The win of Platanias @ 1.75
Platanias must not leave this chance go away. They do have a better coach (a lot more experienced in situations like this one), their morale is relatively better after the point the got from Asteras, and last but not least, they play at home where they usually get most of their points. It is about time they get the job done. I would prefer it if the win was offered at 1.85-1.90 but the bookies have done their homework here…
From what I 've seen from both teams so far the halftime win of Platanias @ 2.55 has some extra value if we consider they were winning Atromitos in halftime (Day 1, HT: 1-0, FT: 1-2, total attempts 13-8) and they surely deserved at least one goal against Iraklis 1908 (Day 2, HT:0-0, FT:0-0, total attempts 15-6).