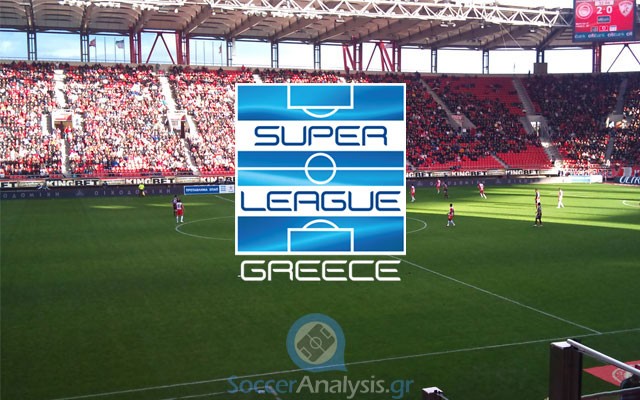 PAOK looking to end the negative away streak
If you read my comments for Day 1 you already know I was not surprised by the results. PAOK is in crisis a fact that allows Atromitos, Asteras Tripolis and Panathinaikos to hope they will steal the Champion League qualification place. Financially speaking PAOK is the only club that can afford it but this does not mean they will get it that easily. Especially if they keep failing to get away wins. For the record the last away win of PAOK was against Xanthi (1-2). Since then they have 0W-4D-4L against Super League opponents.
The previews and betting picks for Day 2:
ASTERAS TRIPOLIS vs. ATROMITOS
Asteras Tripolis got a very important point in the away match against PAOK (1-1). The players of Mr. Verghetis surprised the home team with an early goal (12' Barrales) but they were under a lot of pressure for the rest of the match (attempts on goal 20-6!). Stoch scored the equalizer for PAOK at 59' but the team was too stressed and nervous to take advantage of the many chances that followed. The score did not change until the final whistle with Hernandez (GK) becoming the man of the match with important saves that gave Asteras Tripolis a positive result.
Banned: Goian (DEF/26/1 goal)
Injured: –
Doubtful: Tsampouris (MID/18/3 assists)
Atromitos received a goal early in the first half (18' Abeid) but they were not afraid of Panathinaikos. They kept looking for an equalizer that came at 56' (header by Fytanidis) after an open match were both teams shared the same number of attempts on goal (11-11). Panathinaikos was playing with a man down since 79' when Lagos was injured (all substitutions were completed). Atromitos is still undefeated at Peristeri this season (12W-6D-0L) and the third most dangerous away team in Super League (7W-4D-6L, goals 21-19). Coach Parashos will have a full roster for the next difficult away match at Tripoli.
Banned: –
Injured: –
Betting Pick: The draw @ 3.10
Asteras will not surrender easily after the away point they got at Toumba. I consider Atromitos to be stronger in every aspect but the draw looks more probable than their win.
PANATHINAIKOS vs. PAOK
Panathinaikos comes from an away draw against Atromitos (1-1) which was considered a positive result especially since the Greens were playing with a man down for the last minutes of the match (injury of Lagos at 79' with all substitutions made). The youngsters of Mr. Anastassiou took the lead at 18' after the goal of Abeid but the home team answered with a goal at 56' (Fytanidis). It was generally an open game with the two teams sharing a point and the same attempts on goal (11-11). The next match against PAOK is expected to bring higher attendance numbers and Mr. Anastassiou has already pointed out to his players things will not be as easy as they were in the recent Cup Final where Panathinaikos won by 1-4.
Banned:-
Injured: Bajrami (MID/8) long absence, Abeid (MID/28/7 goals, 5 assists), Ntinas (FWD/16/1 goal/1 assist)
Doubtful: Lagos (MID/26/2goals/1 assist)
PAOK comes from a negative result against Asteras Tripolis at Toumba (1-1). Their opponent scored first at 12' (Barrales) making things very difficult for the home team that is still looking to recover from the shocking 1-4 defeat in the Cup Final. The owner of the club has already announced deep changes will take place during the summer. So far this season has been a disaster and the only goal that is left is the first Playoff place that leads to the Champions League Qualifiers. That is of course if PAOK will manage to overcome the poor away performances that made them lose the Cup. Coach Georgiadis is doing his best under the circumstances but it is really up to the players to save what is left from this season.
Banned: Kitsiou (MID/27/1 goal)
Injured: Katsouranis (MID/26/2goals/3 assists), Maduro (MID/9/2 goals), Perez (MID/31/9 goals/9 assisrs), Hussen (FWD/10/1 goal/1 assist)
Other: Ninis (MID/12/1 assist), Salpiggidis (FWD/30/8 goals/2 assists) and Katsouranis became the centre of attention for the fans last week, after the humiliating defeat from Panathinaikos in the Cup Final (1-4). Almost 100 supporters went at Toumba in the training that followed to complain for the weak away performances of the club. Salpiggidis was included in the roster this time.
Betting Pick: Both to score @ 1.85
Panathinaikos had very good performances in the last two matches against PAOK causing the low odds we see today (1.80-1.85). If the win of the Greens was offered at 2.10+ I would go for it without any hesitation. Unfortunately now it just does not worth the risk. PAOK will have the services of two key players, Athanassiadis and Natcho, who were absent in the Cup Final and I do expect them to be more dangerous like they should. My next option will be a new result of Over 2.5 goals @ 2.20. In the three matches those two rivals had in this season (Super League and Cup) all of them had three goals or more and I do not see this changing today.