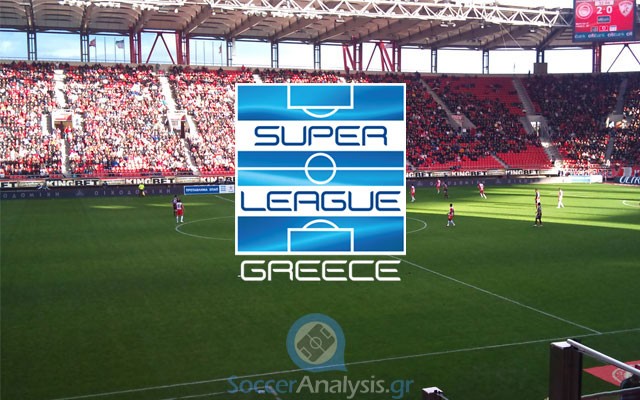 Battles for three
Panathinaikos is the only team without motive in the last match day of the Playoffs. The Greens have secured the first place after the home draw against Atromitos. Asteras Tripolis and PAOK are still after the second place (Europa League Groups) while Atromitos needs a win by 2 goals or more (against Asteras) combined with a positive result for PAOK to avoid the fourth place as it will take away almost a month of their vacation.
The previews and betting picks for Day 6:
ATROMITOS vs. ASTERAS TRIPOLIS
*Asteras Tripolis needs a win or a better result than PAOK to take the second place.
*Atromitos needs a win by 2 goals or more (2-0, 3-1 etc.) combined with a win or a draw for PAOK. In the case that PAOK loses from Panathinaikos at Toumba a win for Atromitos is not enough because PAOK will get second place and Asteras the third.
Atromitos comes from the away draw against Panathinaikos at Apostolos Nikolaidis (1-1, behind closed doors). The players of Mr. Paraschos tried to surprise the Greens with two great chances at 3' and 5'. Panathinaikos answered with the attempt of Karelis at the bar (18') and took the lead at 33' after the goal of Klonaridis. For the rest of the match both teams had good chances to score (attempts on goal 16-11) with the Greens looking more dangerous until 80'. Atromitos was in control of the last 10 minutes where Napoleoni first warned with his attempt at the bar (83') and scored the equalizer two minutes later adding a lot of stress to the home side. Brito came close to give the win to Atromitos with his chance at 87'. Mr. Paraschos was pleased to see his team having a good performance after so long (4 match days) but it was not enough to take them out of the fourth place. There are two very important absences reported.
Banned: Lazaridis (DEF/37/2 goals/1 assist), Papadopoulos (FWD/35/14 goals/4 assists)
Injured: –
Asteras Tripolis got a very important win in the last home match against PAOK (1-0). Both teams were desperate for points and this did not help us to watch many chances during the first half. The header of Carrasco at 44' allowed Asteras to take the lead just before halftime. The home team did not face any serious threats during the second half despite the efforts of PAOK for the equalizer. Mr. Verghetis will have to deal with two important absences in offense for the difficult match at Peristeri.
Banned: Delgado (FWD/30/5 goals/1 assist)
Injured: Barrales (FWD/32/8 goals/2 assists)
Betting Pick: Both to score @ 2.00
When the two teams played at Peristeri earlier this season, Atromitos dominated the match by scoring three goals while playing with a man down (3-1). The need of the home team for a win by +2 goals means they will have to risk. I consider Atromitos a better team than Asteras but their opponent has more talented players in offense making it almost certain that both goalkeepers will be very busy today.
I am disappointed by the performances of Atromitos in the Playoffs and I will not insist on their win. I prefer to take the option of Over 2.5 goals @ 2.30 which pays a lot better than an underrated home win (1.90-1.95). Do not forget that Atromitos has not won yet (0W-2D-3L); it is way too risky to pick them for a win against Asteras Tripolis (2W-1D-2L) especially in a match that will become crazy as soon as one of them scores.
PAOK vs. PANATHINAIKOS
*PAOK needs a better result than Asteras Tripolis to take the second place.
*Panathinaikos has secured the first place.
*Behind closed doors.
PAOK returned to average away performances and they paid it with their defeat from Asteras (1-0). Both teams shared the same number of chances during the first half but Asteras was the one to score after the header of Carrasco at 44'. Mr. Georgiadis tried to make his team more dangerous by using two extra forwards in his substitutions (Salpiggidis 46', Koulouris 67') but they were not enough to cause any real problems to the defense of the home team. The morale of the team is poor after losing both their goals for this season (Cup, first place in the Playoffs).
Banned: Athanassiadis (FWD/29/10 goals/4 assists)
Injured: Maduro (DEF/9/2 goals), Vitor (DEF/24/4 goals), Perez (MID/32/9 goals/9 assists), Hussen (FWD/10/1 goal/1 assist)
Panathinaikos comes from a home draw against Atromitos (1-1) which was enough to secure their top finish in the Playoffs. The players of Mr. Anastassiou were surprised by the strong start of Atromitos with two very dangerous attempts at 3' and 5'. Karelis answered with an attempt at the bar at 18' and Klonaridis gave the lead to the Greens at 33'. The defeat of PAOK at Tripoli meant Panathinaikos needed only a point to lock the first place. The players went after a second goal during the second half but they made the mistake to think one goal would be enough. As the match was coming to an end, Atromitos gained the control. Napoleoni had an attempt at the bar (83') two minutes before scoring the equalizer (85'). At 87' Brito came close to turning the match upside down adding a lot of stress to the home side but the score did not chance until the final whistle.
Banned: Capino (GK/23), Abeid (MID/32/9 goals/5 assists)
Injured: Bajrami (MID/8), Petrić (FWD/9/1 goal)
Betting Pick: PAOK to win @ 1.80
The owner of PAOK, Mr. Savidis, wasted a lot of money this season but it was a total failure. A lot of changes are expected to take place during the summer and it is probably the last chance for some players to prove they deserve to stay. The absences and lack of motive for Panathinaikos can help PAOK win and hope that Atromitos will stop Asteras Tripolis.
Mr. Savidis and Mr. Alafouzos (chairman of Panathinaikos) have joined forces against Olympiakos this season. So far their matches had nothing suspicious and they have actually kept their promise for good matches where the best team wins. This time things are different. I am not saying they will fix this match. I just wonder why on earth the Greens should go after a positive result when they know they will be helping two Olympiakos-friendly clubs (Asteras Tripolis, Atromitos).
By the way did you know that Capino and Abeid went after their cards in the last match in order to serve their ban against PAOK?