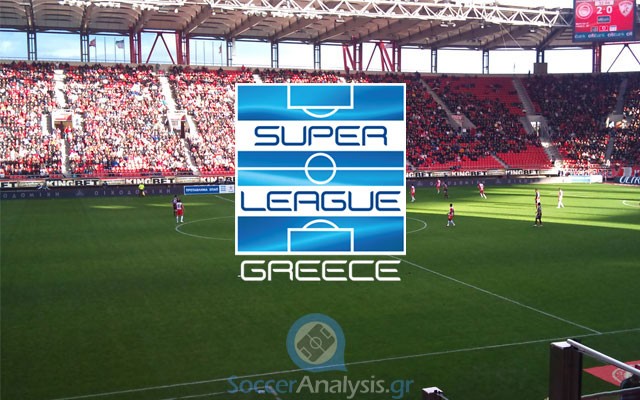 A repeat of last season's opening match
What a coincidence that is. Last season the two teams met again in their opening Super League match and they offered us 6 goals and a lot of action (final score 3-3). The only difference was that they were playing at Tripoli. This time Giannina will face Asteras Tripolis at Zossimades and their recent history promises many goals (more details below). The preview and betting pick:
Analysis: PAS Giannina – Asteras Tripolis
*The history of the two clubs since season 2006-07 is quite interesting. In a total of 14 matches the record shows 9 home wins, 1 draw and 3 away wins. Only four matches had 2 goals or less. PAS Giannina has 5 wins (all at home) and Asteras has 8 (5 at home, 3 away).
Many things went wrong for Giannina last season but the arrival of Mr. Petrakis on 28/01/14 gave the team the push they needed to stay away from relegation. On Day 21 they had 7W-2D-12L but with him at the bench they gathered 18 points in the remaining matches (5W-3D-5L) and a very important home win against Olympiakos (2-0). The coach continues but the financial problems hold and the proof is that Giannina was one of the four clubs which failed to get a license for the new season (OFI, Panionios and Kassiopi are the others – they all face age restrictions in their transfers). This explains why there was not too much action for the club during the transfer period (4 players left – 3 came). The team had 8 friendly matches during their preparation where they showed they are not fond of draws (4W-0D-4L).
Banned: Berios (DEF/22/1 goal last season)
Asteras Tripolis was forced to start earlier this season because of obligations for the Europa League. They have already played against RoPS (1-1 away, 4-2 at home), Mainz 05 (1-0 away, 3-1 at home) and Maccabi Tel Aviv (2-0 at home last Thursday) and they are one step away from entering the Group Stage of the competition. All they have to do is concentrate on the re-match against Maccabi Tel Aviv. Coach Verghetis has every reason to feel proud for his players who left out a team like Mainz 05 (almost 5 times Asteras' budget) not to mention they got a clean sheet win against an experienced team that became a nightmare for PAOK, Panathinaikos and Olympiakos in the recent past. The opening match of the season is important but it is highly probable that we'll see changes in the starting lineup of Asteras. After all, next Thursday they will be playing the MOST important match in their European history.
Banned: Sankare (DEF/18/3 goals last season)
Other: De Blasis (FWD/38/10 goals/8 assists last season) was left out. A lot of teams have expressed their interest for the player who is probably going to leave immediately after the rematch against Maccabi Tel Aviv.
Betting Pick: Giannina to win @ 2.40
Asteras has a better roster than Giannina but they do not have the experience of playing consecutive important matches in Europe and in Greece. I expect to see an open match as it is highly unlikely the players of Asteras will risk an injury before Thursday. I would think twice for the home win under different circumstances but not now. Giannina must not leave this chance get away.