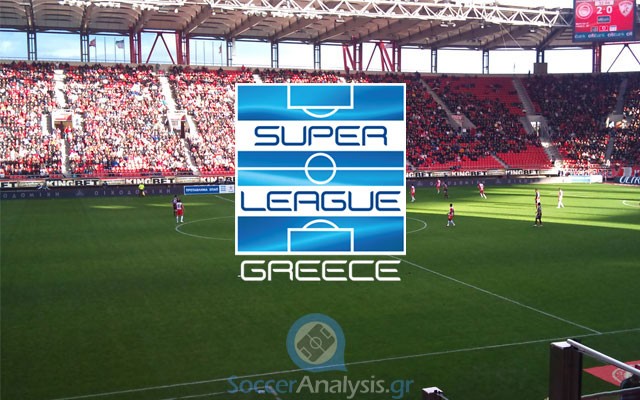 The crisis of the Champions
If you watched the last home match of Olympiacos against PAOK you already know the Champions continue to be in a crisis. The most expensive roster in Super League failed 100% in a match that was supposed to be a chance to return in the first place of the standings. Michel made some mistakes that day but who can blame him when the majority of his players look indifferent and/or out of form. The next match against Giannina should normally be easy but who is crazy enough to place any money in odds like 1.07-1.10 against a team that got a draw at Toumba in the Greek Cup? The preview and betting picks:
Analysis: Olympiacos – PAS Giannina
Olympiacos lost the rivalry battle against PAOK at Karaiskakis (1-2) and they are now five points away from the first place. I do not have many comments for that match. PAOK was the only TEAM in the field, they scored twice but you should know they actually did it two more times. The first was an offside but the second was wrongly cancelled for the same reason at 93'. Michel needs to find a way to wake up his arrogant players before it is too late for the club and him. A lot of changes are expected to take place today because of the upcoming match against Malmö FF. The extreme rotation in similar cases, like the Cup match against Panachaiki (0-1 away win, they deserved nothing) has not worked however this is a great chance for some of the secondary players to step up and claim a permanent place in the lineup.
Banned: –
Injured: Dominguez (MID/10/5/2 goals/1 assist), Durmaz (MID/7/1 goal), Verghos (FWD/0)
Other: Abidal (DEF/7), Afellay (MID/6/1 goal), Elabdellaoui (DEF/9/1 goal/1 assist), Masuaku (DEF/10/2 assists) and Mitroglou (FWD/8/4 goals) were all left out to rest for the midweek match against Malmö FF. Michel is troubled with the poor performances of Abidal (he wants to leave), Afellay and Mitroglou and it is possible to see them out on Tuesday as well.
Giannina suffered a humiliating defeat from Levadiakos at home (0-4) which was the most unexpected result of the midweek matches. They would lose somewhere eventually but a score like 0-4 from an opponent that had not won in 22 consecutive away matches was beyond my imagination! Coach Petrakis was disappointed with his players and he stated they did not even enter the field that day. He is either right or this match was fixed. It is as simple as that. For the record, Levadiakos was winning 0-2 by halftime (38', 43') and they kept punishing the efforts of Giannina to get back in the match with dangerous counter attacks and more goals (61', 68'). The next match against Olympiacos may be easier than last season but the Champions are looking for redemption and this can be extremely dangerous for Petrakis' team.
Banned: Lila (MID/11)
Injured: –
Betting Pick: The win of Giannina (+2.5) @ 1.80
The morale of Olympiacos' players is so poor that I will not be surprised to see them repeating a bad performance. Is this enough to make me place bet against them? No, because Giannina may be satisfied with a defeat with a "good" score like 2-1 and 3-2. It will mean they fought against a much stronger club and everyone will be happy; Olympiacos, them and the supporters of both sides.
If Giannina will return to their previous level of performance (I mean before Levadiakos) they can score at Karaiskakis. The option for goals from both sides @ 3.00 has turned into a value bet. I remind you Giannina scored twice last season in this venue and Olympiacos was much more reliable back then. Furthermore Giannina practically have the same roster.