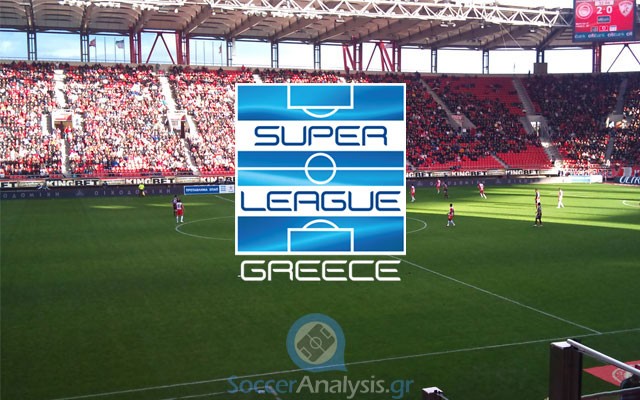 Fatigue and absences for Platanias
There is no way to predict how the consecutive matches will influence Veria and Platanias today. There is a lot of action on the home win which forced the bookies to change their sets of odds but I cannot really blame them for doing so. Veria is indeed a favorite for the win here but I am always on a search for bets that will double my money with the minimum possible risk. Let's take a look at the preview and two value bets:
Analysis: Veria – Platanias
Veria got one point in the midweek away match against Atromitos (1-1) which can only be characterized as a positive result. The home team was in control (attempts 9-3) and had an attempt at the bar at 28' (Papazoglou). The two sides neutralized each other with Veria looking more interested in the draw and the one point than anything else. Granero was pleased to see his players avoiding the defeat against a strong club for the first time this season. There are two absences reported.
Banned: –
Injured: –
Other: Mallon (DEF/8) was banned in the midweek match but this time he was left out for unknown reasons. Georgiadis (FWD/9) is out for a disciplinary misconduct.
Nothing seemed to work for Platanias in the away defeat from Panthrakikos (1-0). Things could be a lot different for them if Núñez had scored at 2' (bar). Panthrakikos scored at 17' (Diguiny) and had an attempt at the bar at 20' as well (Cases). The red card at Itoua (59') forced Christopoulos to change his plans but even then Platanias was dangerous enough to score. The second red card at 80' (Núñez) practically ended the match but we should keep in mind they did not quit and kept looking for the equalizer until the final whistle (attempts 14-13). There are important problems reported for today's battle.
Banned: Itoua (DEF/9), Aguilera Núñez (MID/10/1 goal)
Injured: Neplyakh (DEF/5/1 assist), Zouboulakis (DEF/1), Shehu (MID/0) and Goundoulakis (MID/3) were all injured at the time Platanias left Crete for the 3 consecutive away matches. There are no news if any (or some) of them will travel on their own to join the roster.
Betting Pick: Both to score @ 2.00
Platanias had three consecutive 0-0 results before the defeat at Komotini which was their fourth failure to score in a row. I wrote many times they must not be underestimated when playing away (2W-2D-2L, goals 5-3) but things do not look so good for them today. They have been all over Greece with this match being their third consecutive since last week and fourth if we add the match before the break ( Day 11 was postponed).
Veria also comes from three consecutive away matches where they got one 2 points but they are stronger at home (4W-1D-0L, goals 11-6). They have scored during the first half of ALL them while in three of them they did it twice. They kept a clean sheet in only one time.
For all the above I agree Veria has the advantage for the win but there is a serious decrease on the odds for it. If you find this match offered at 1.80+ it is a fine bet. Anything lower does not worth the risk. Platanias can be very dangerous in counter attacks and Veria opens too much at home. The option of Over 2.5 goals @ 2.10 is also good and it came true in 4/5 home matches of Veria.