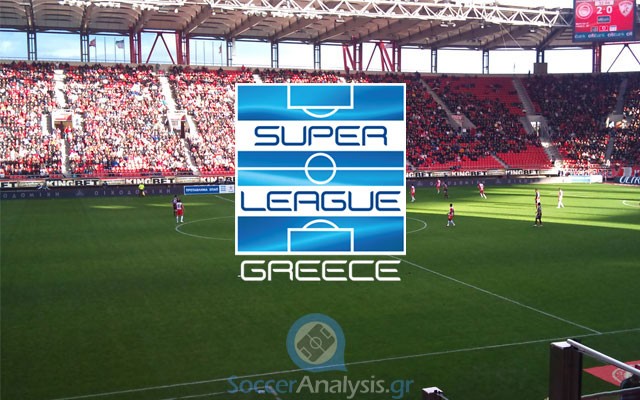 First home match in Super League
Niki Volou was unlucky enough to face Olympiakos away (3-1) in their opening match in Super League. Now they will return at Volos for their first home match in the top Greek competition after 48 years. Their opponent will be another strong and experienced team, Atromitos, but the newcomers are forced to look for their first points of the season. The preview and betting pick:
Analysis: Niki Volou vs. Atromitos
Niki Volou was under a lot of pressure in the away match against Olympiakos. The Champions were like a nightmare for almost 35 minutes and they scored three goals (11', 28' and 32') but they suddenly stopped as it was clear they were not interested for more. This allowed Niki Volou to improve a lot during the second half and score at 56'. The players of Olympiakos looked tired after 70' and it would not be an exaggeration to say that Niki could have scored one more goal if they were more accurate in their counter attacks. Mr. Vloet was satisfied with the performance of his players during the second half which looked very promising for the easier matches that will come. Unfortunately, the team has a very difficult schedule as they will have to face the five top teams of season 2013-14 in their first six matches.
Doubtful: Tzioras (FWD/17 goals last season)
Atromitos comes from a home win against Platanias (1-0). They were surprised by their opponent in the first half and they had a lot of problems in defense but a goal by Papazoglou at 20' solved everything. The players of Platanias looked shocked for a while as they were the ones who deserved to score. Mr. Paraschos was pleased with his team who proved once again they do have the experience to handle every situation and get points even when they do not have a good performance. Atromitos could have scored a second goal at 90' but Tatos missed the penalty kick he won a minute earlier (bar).
Injured: Kyvrakidis (DEF/2 last season)
Doubtful: Umbides (MID/39/8 goals/12 assists last season)
Betting Pick: Both to score @ 2.00
Niki Volou is forced to look for points against any opponent despite their tough schedule. They were a lot more confident at home last season (14W-4D-2L) and this is why I expect them to be more dangerous there. Atromitos is far more experienced than them but the absence of Umbides makes things difficult for them in midfield.
On the contrary, Niki Volou had a good performance in the second half against Olympiakos where they showed that midfield and offense are their strength. I expect to watch a very interesting match here. Niki Volou might have the enthusiasm of the first home match but Atromitos is experienced and they have quality players that can steal a match even in their worst day. Instead of choosing a winner I will take the option for goals from both sides which seems more logical.