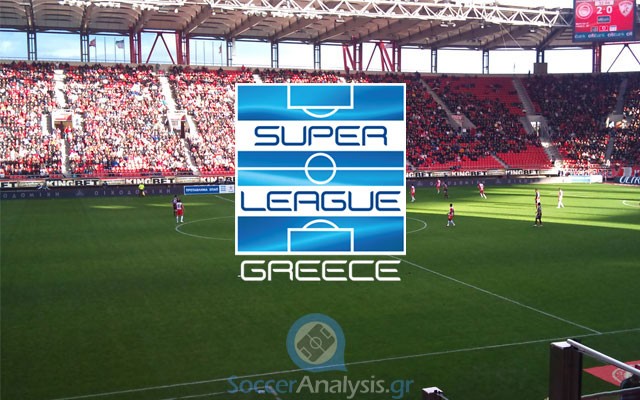 Panthrakikos is looking for the first win
Panthrakikos wasted the first half in the away match against AOK Kerkyra unlike Giannina who started the season with an impressing home win against Asteras Tripolis (3-1). The club from Komotini ended up with a defeat (2-1) from a team that was supposed to be weaker than them. Now they are forced to look for their first points at home where they are usually stronger. The preview and prediction:
Analysis: Panthrakikos – PAS Giannina
Panthrakikos deserved to lose from AOK Kerkyra last week (2-1) as the players of Mr. Mantzios believed their opponents would surrender without a fight. I cannot think of any other reason for their disastrous first half where the home team scored twice (16', 27') and had some good chances for more goals. The substitutions of coach Mantzios worked and Panthrakikos became more dangerous in the second half. They got back in the match at 62' (De Soouza) and started looking for an equalizer that never came. Considering the chances of the two teams, it would be unfair to see Panthrakikos getting a positive result. There is one absence reported for the next match.
Doubtful: Romeu (MID/28/4 goals/1 assist last season) is not ready yet.
Giannina started the new season in Super League with a very important home win against Asteras Tripolis (3-1). The players of Mr. Petrakis added pressure for a quick goal but their opponent managed to score first at 42' (Barrales). When the second half started, the players of Asteras Tripolis had their minds set on their midweek European match (against Maccabi Tel Aviv) and they paid the price. Giannina scored three goals in ten minutes (60', 67' and 70') satisfying their fans. The next match in Komotini is not expected to be as easy since Chávez (scorer of the first goal and MVP of their win) will not be available.
Injured: Chávez (MID/1/1 goal)
Betting Pick: Panthrakikos (0:0) to win @ 1.65
I decided to risk in the home win mainly because I do not think Giannina are as strong as they appeared last week. I do not mean to underestimate Mr. Petrakis or his players but it was obvious that Asteras was not in the field. I was expecting something like this would happen and this is why I decided to include that match at the Pick of the Day. Panthrakikos gets more points at home and I have many reasons to doubt they will be as bad as they were in the first half of their match against AOK Kerkyra. If they will manage to exploit the away weaknesses of Giannina (2W-4D-11L last season) they will get their first points.
I am aware Giannina have a positive away history against Panthrakikos (3W-0D-1L since 2010) but Mr. Mantzios changed that with last season's win (2-0). For all the above I consider the home win @ 2.40 a value bet. I remind you the risk is much higher since this is only the second official match of the season.