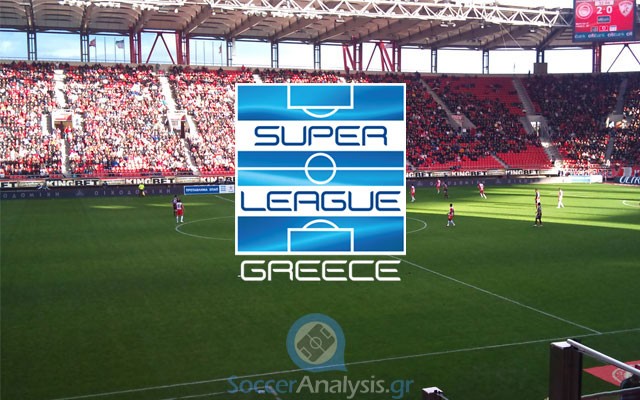 Coach Tsiolis looking for the first win
The away defeat of Xanthi against Veria (3-2) was a negative debut for Mr. Tsiolis at the bench. The experienced coach has connected his name with the success story of Asteras Tripolis (July 2012 – October 2013). When he joined PAS Giannina (November 2013 – January 2014) the results were disappointing. The officials of Xanthi chose him having the Play-Offs in mind but the team received three goals from a club that aims to avoid relegation. This explains why the win against another candidate for relegation, AOK Kerkyra, is a must win situation. The preview and betting pick:
Analysis: Xanthi – AOK Kerkyra
Xanthi had defensive problems in the opening away match against Veria. They received two goals (41', 49') but the substitutions of Mr. Tsiolis (Ranos, Obodo) worked. Obodo scored at 77' and Ranos won a penalty kick at 79' which was successfully executed by Lucero. Veria added pressure again and Dumitru scored at 83' proving that Xanthi will has defensive issues. A new negative result is out of the question for Mr. Tsiolis, especially since this will be his first official home match.
Injured: Triadis (FWD/20/3 goals/2 assists last season)
Other: Calvo (MID/29/4 goals/6 assists last season) is looking for a new club.
AOK Kerkyra surprised Panthrakikos with two goals (16', 27') and had good chances for more, especially during the first half. Their opponent became more dangerous in the second half where they got back in the match at 62' (De Soouza) and started looking for an equalizer that never came. The truth is that AOK Kerkyra was under pressure but my overall impression was they deserved the three points because of the disastrous performance of their opponent for the first 45 minutes. Mr. Grigoriou celebrated his first career win in Super League and now his players will look for a new positive result, this time away. He will use the exact same roster today.
Injured: Paraskevaidis (MID, 26/2 goals last season), Liouras (FWD)
Other: Karagiannidis (DEF, 21 apps last season)
Betting Pick: Xanthi to win @ 1.80
The odds for the home win are low and the bookmakers have done their homework. Xanthi is stronger at home and IF they will play as they did in the second half against Veria, they can get the win. Both teams seem to have problems with their defenses and the option of Over 2.5 goals @ 2.30 looks interesting as well.