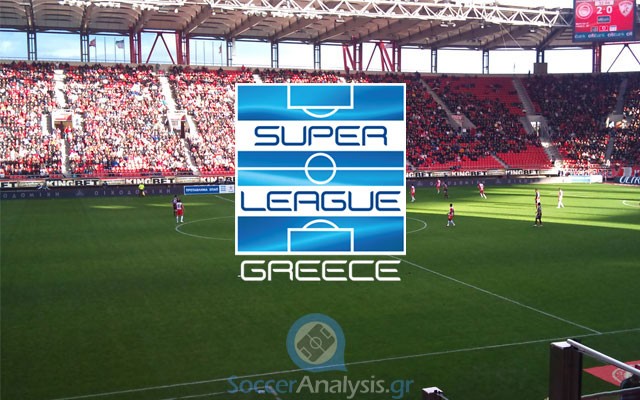 New coach for Ergotelis
Ergotelis and Platanias are still looking for their first points in Super League 2014-15. Both clubs had a weak start and Mr. Ferrando paid the price for the two consecutive defeats of Ergotelis. He was quickly replaced by Mr. Dermitzakis who is looking for a successful debut tonight. His task will not be easy since Platanias is expected to fight hard. Coach Christopoulos is under a lot of pressure and this match is indeed the easiest of the ones in their schedule until Day 6. The preview and betting picks:
Analysis: Ergotelis – Platanias
*This match is considered a domestic battle. Both clubs are located in the island of Crete but there have not been any signs for rivalry yet.
*Last season Ergotelis won both times (3-1 at home, 0-1 away).
*The two teams met again in August but there was no winner (Platanias – Ergotelis: 1-1 on 10/08/14)
Ergotelis deserved to lose the last away match against Kalloni. Their opponent was in total control (attempts on goal 18 vs. 7, on target 7 vs. 2) and the final score could be higher (goals scorer at 43' and 89'). Mr. Ferrando was immediately replaced by Mr. Dermitzakis who is considered very experienced in Super League. During the break Ergotelis won a friendly match against OFI (1-0) showing the first signs of improvement. There are four absences reported:
Banned: Melli (DEF/2/1 goal)
Injured: Allan Da Silva (MID/2), Hanti (MID/2), BamBam (FWD/0)
Platanias comes from a humiliating home defeat against PAOK (0-4). The players of Mr. Dermitzakis were unable to repeat their last season's triumph against the club of Thessaloniki. They were down by two goals at 52' (39' Athanassiadis, 52' Salpiggidis) and they collapsed at 80' when they were left with a man down after the red card at Tetteh. PAOK scored two more goals in the remaining time (82' Mak, 89' Skondras) to set the final score. Platanias also had a friendly match against Episkopi (3-2) on 07/09/14 where they showed once again they need to improve their defense.
Banned: Tetteh (MID/1)
Injured: Peristeridis (GK/2), Zouboulakis (DEF/1), Figueira (FWD/1)
Betting Pick: Both to score @ 2.10
Those two teams have shown important defensive weaknesses. The change at the bench of Ergotelis may improve their morale I cannot underestimate the fact Platanias is as desperate for points as they are. You should keep in mind that Platanias was very dangerous in the first away match of this season against Atromitos. It was a coincidence they did not score first.
The winner will be the team that wants this match the most. I am not convinced by any of the two yet but the option of Over 2.5 goals @ 2.40 cannot be ignored especially when we know how motivated these two will be tonight.