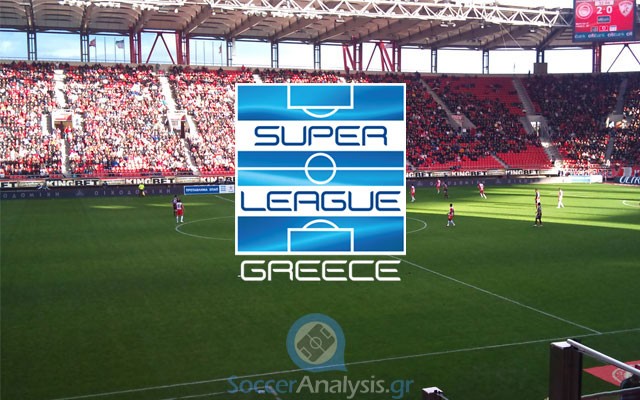 Mitroglou is back and ready to help
I cannot blame the fans of Olympiacos for worrying about the important players that were sold and not replaced. The performance of the Champions in the away match against Panetolikos (1-1) was not promising for their future in the Champions League. Logically they will not have any problem getting the first place in Super League again however their roster has changed a lot. This can be dangerous when facing teams like Atletico Madrid or Juventus. On the contrary, teams like OFI look like a good chance for training, especially for the new players that need to start helping as soon as possible. The preview and betting pick for the last Saturday match:
Analysis: Olympiacos – OFI Crete
Olympiacos comes from an away draw against Panetolikos (1-1) which caused a lot of reactions by the officials of the club. They blamed the referee for allowing the hard defensive play of the home team and they are probably right. Like in the second poor half against Niki Volou at Karaiskakis, it was obvious the team will need more time to show what they are capable of. Mr. Míchel insists it is just a matter of time but the first home match against Atletico Madrid is on Tuesday which means no time left. The return of an experienced forward like Mitroglou is will be a huge help starting from today.
Banned: –
Injured: Maniatis (DEF/1), Siovas (DEF/11 last season), Olaitan (FWD/16/8 goals/4 assists last season)
OFI Crete comes from a negative performance and defeat from Veria (0-1 at home). The players of Mr. Gatuzo were expected to do better after their stressful win against Panetolikos (1-0 with a goal by Petropoulos at added time). It became obvious the team has scoring difficulties and that their stress in Day 1 had nothing to do with this. The fans of the club were not satisfied at all with what they watched; pointless ball possession and 10 attempts to score but only three of them on target. To make things short, OFI was never a real threat to Veria and they should be satisfied they received only one goal. Mr. Gatuzo is under a lot of pressure at this moment. A good performance against Olympiakos (even with a defeat) should be enough to keep him at the bench. Any other scenario will speed up his replacement. Rumors want the officials of the club to negotiate with the former coach of the team Mr. Anastopoulos.
Banned: –
Injured: Damianakis (DEF/0), Fraggoulakis (MID/0), Šišić (MID/0), Razak (MID/0), Petropoulos (FWD/2/1 goal)
Betting Pick: Olympiakos (-2.5) to win @ 2.00
Olympiakos is not used to consecutive negative results. They are expected to be highly motivated tonight after the draw against Panetolikos and I am afraid OFI will be in trouble. The two clubs have good relations but this did not stop the Champions from scoring 9 goals against OFI last season (5-1 at home, 0-4 away). The team is in need of a good practice before the midweek match for the Champions League and the least I can expect is a win by 3-0 if not more.
Keep in mind that Olympiakos was a nightmare for Niki Volou in the opening match of the season at Karaiskakis. In 32 minutes they scored three times (11', 28', 32') and they had 3-4 extra great chances for more goals. I would not like to be in Mr. Gatuzo's place tonight, especially when the Champions are expected to play for 60-70 minutes because they need it.