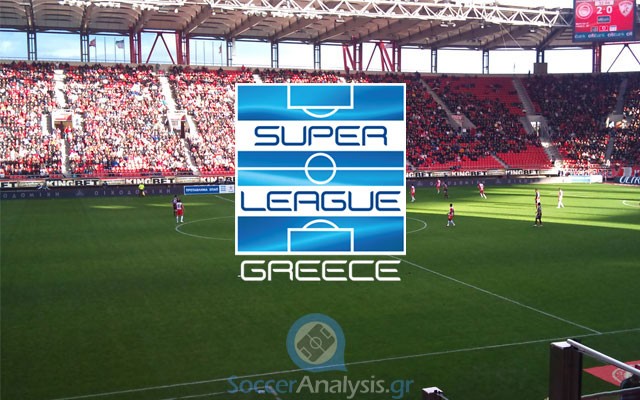 Veria looking to defend their first place
I never thought I would use a title like this one when the season started. Veria was taught a huge lesson on 2013-14 and they look determined to make any relegation scenarios disappear as soon as possible. The morale of the team is superb after their three consecutive wins and there is no stress for the difficult away test against OIympiacos. The preview and betting pick:
Analysis: Olympiacos – Veria
*27/08/2012 (Match Day 1): Veria faces Olympiakos in the opening match of the season. The Champions got a very stressful away win (1-2) because of the unexpected good performance of the home side. The officials of Veria complained after that match for a goal that was wrongly cancelled at 10' while the score was still at 0-0.
* The players of Olympiakos have not forgotten how Veria "dared" to doubt that away win. In their three matches since then Olympiakos has 3/3 wins with a spectacular goal difference (14-0).
Coach Míchel stated Olympiacos would be ready for the difficult match against Atletico Madrid (3-2) but no one could anticipate the performance we watched last Tuesday. The Champions used teamwork and concentration to get an amazing win against one of the most respected clubs in Europe. They actually do not need that level of performance to claim wins in Super League, home or away and their easy home win against OFI (3-0) could only be characterized as training. Mr. Míchel has asked for the attention of his players because they must not ruin the great impression they gave to their fans. Veria is not exactly a respected opponent like Atletico was but the Champions want to reach the first place in the standings and this motive is enough. Like every week, Mr. Míchel is expected to rotate his lineup.
Banned: –
Injured: Siovas (MID), Dossevi (MID)
Doubtful: Maniatis (DEF/1) will probably stay out to rest.
The players of Veria realized how difficult this season will be (reminder: 4 clubs will relegate) and they showed their intensions to stay away from problems since Day 1. They managed to be the ONLY team to win all three matches so far and naturally they have got a lot of attention for their achievement. Coach Granero watched his players getting the third consecutive win in the home battle against AOK Kekryra after a new good performance. Their defense is still unreliable and it was depicted in the early goal they received at 1' (Javito). They quickly recovered from the shock, added pressure and got the win by scoring twice (29' Campora, 57' Dumitru). In the remaining time both teams kept looking for a goal that could have come from any side (attempts on goal 12-10) but nothing changed until the final whistle. No one will blame Veria if their winning streak will end in the away match against Olympiakos but this does not change the fact their midfield and offense can be very dangerous for anyone that will underestimate them.
Banned: –
Injured: Kali (DEF/3) Esparja (MID/new transfer), Ben (FWD 2/1 goal/2 assists)
Other: Balafas (DEF) Vukić (MID) were added to the roster recently but they are not ready to play yet.
Betting Pick: Both to score @ 2.10
It is really up to Olympiakos to turn this match into an emphatic win. What really bothers me is that the last time they got a spectacular European win (2-0 against Manchester United last season) they suffered a humiliating home defeat from Panathinaikos (0-3). I am not optimistic the Champions will be in the mood for reaching the same level of performance tonight. And how could they when they play in a competition where a favorite for relegation is leading the standings?
The absence of stress for Veria makes them more dangerous and they have already shown their midfield and attacking qualities. The odds on Over 2.5 (@ 1.30) and Over 3.5 goals (@ 1.75) do not worth any attention. Yes, it is probable to see many goals here IF THE CHAMPIONS ARE IN THE MOOD. What will we do if they are not? What if they will settle with a score like 2-0? How will you feel then?
Considering the form of the two clubs the halftime / fulltime option Veria / Olympiakos @ 25.00 is a probable scenario. I also intend to watch the first 15-20 minutes to decide whether I will use live betting options like the win of Veria at halftime etc.