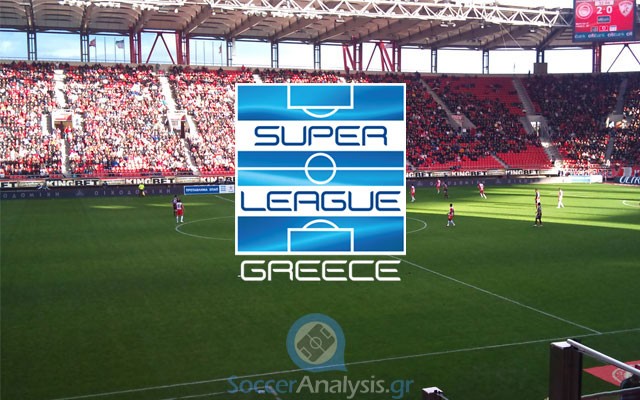 A new away test for PAOK
Things seem to get back to normal after a very long time for PAOK. Coach Anastasiadis has every reason to feel pleased for the performances of his team in the last three weeks (4/4 wins, goals 18-1). Their first away test against Platanias was successful (0-4) and tonight they will be after a new away win against a very tough home team like Panetolikos'. Their opponent has already stolen some points from Olympiakos at Agrinio (1-1) and we should not forget they won PAOK last season (2-0). The preview and betting pick:
Analysis: Panetolikos – PAOK
*Panetolikos has not lost from PAOK in their recent history at Agrinio (1W-1D-0L).
Panetolikos comes from a great away performance against Atromitos (0-0). Coach Chavos sounded excited in his statements after the match and how could he not be? His team dominated the field, especially during the second half and they came very close to get a win they really deserved. This was a second consecutive good result for Panetolikos after the home draw against Olympiakos. Despite their difficult schedule (OFI, Olympiakos, Atromitos and now PAOK) the team is improving and they will be after a new positive result against PAOK.
Banned: –
Injured: Villafanes (FWD/1)
The last easy home win of PAOK against Niki Volou (3-0, behind closed doors) was followed by new one in Europa League against Dynamo Minsk (6-1). The presence of the fans gave a boost to the players and the score was 4-0 by halftime. Athanassiadis became the man of the match with his hat-trick in only 17 minutes (11', 16' and 28'). This was the fourth consecutive match he scored. Coach Anastasiadis is aware of the difficulties his team will have at Agrinio but if his players will keep scoring like that they will be favorites for the win. There are three absences reported.
Banned: –
Injured: Konstantinidis (DEF/0), Tzavelas (DEF/3)
Other: Golasa (MID/0)
Betting Pick: The draw at halftime @ 2.10
Panetolikos is not a team you can underestimate when they play at home. I expect their battle against PAOK to be as tensed and nervous as their previous one against Olympiakos. Coach Chavos knows how dangerous the opponent is in offense and my guess is that he will be after a defensive approach. At the same time, PAOK, is reliable in defense after a long, long, long time. We will probably have to wait until the second half to see someone taking a lead here.