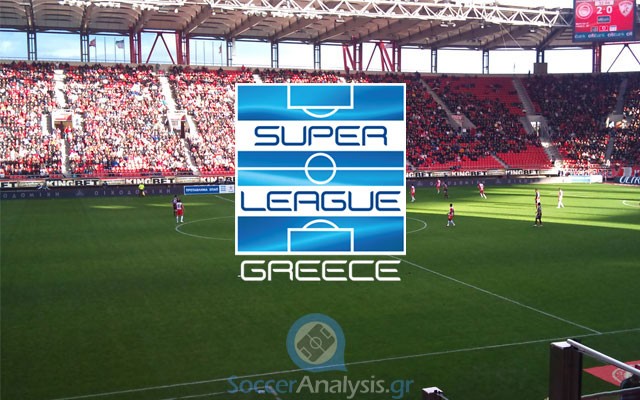 Xanthi sacked coach Tsiolis
The officials of Xanthi were not satisfied with the two points their team got in the first three matches Veria (3-2 defeat), AOK Kassiopi (0-0 at home) and Giannina (2-2 away). The goal of the team is a top half placement so having zero wins against teams that want to avoid relegation is not a good sign. Coach Tsiolis was sacked last Monday and the assistant coach Mr. Nentidis will temporarily guide the team. The away weaknesses of Levadiakos make this match a must win situation for the home side. The preview and betting pick:
Analysis: Skoda Xanthi – Levadiakos
Xanthi got a point in the away match against Giannina (2-2) but their overall defensive performance was bad and they deserved to lose. Giannina had more attempts to score (15 vs 7) and they also had an attempt at the bar (66' Chavez) and a missed penalty kick (79' Tsoukalas). Xanthi got a lead twice (21' and 75' Soltani) but both goals were answered (71' Ilić, 77' Chavez). Mr. Tsiolis acknowledged his team was under a lot of pressure and they could have lost if the players of Giannina were more accurate. The officials of the club decided to terminate his contract on 15/09/14 because there is no more room for negative results. The assistant coach, Mr. Nentidis will be in charge for the home match against Levadiakos. There are two absences reported.
Banned: Obodo (MID/3/1 goal)
Injured: Triadis (MID/0)
Levadiakos comes from a home draw against Panthrakikos (1-1). The two teams shared a point and almost the same attempts on goal (14 vs. 12). Coach Pantelidis stated his players got stressed after receiving an early goal at 10' (De Soouza) but they did their best against a difficult opponent. Vukčević got them back in the match at 36'. Levadiakos was in control during the second half but they did not succeed in their efforts for a second goal. The experienced coach said some players have not reached their full potential yet but he is confident the team will improve soon. There are four absences reported for the next match.
Banned: –
Injured: Ortega (FWD/3)
Other: The latest transfers of Levadiakos, Sifakis (GK), Juan Ignacio Sánchez Sotelo (FWD) and Matías Ariel Sánchez are not ready to play yet.
Betting Pick: The win of Xanthi @ 1.95
Normally this match should be offered at 2.00-2.10. The change at the bench of Xanthi is expected to motivate the players who know they cannot afford to keep losing points. I cannot promise you this will be enough but the away weaknesses of Levadiakos (0W-1D-15L last season, 0W-0D-1L this season) tell me Xanthi can get the three points here especially if they will improve their defensive behavior.
Please keep in mind that any odds below 1.90 do not worth the risk. The odds on the win of Xanthi have reduced over the last 24 hours which means a lot of betting action is taking place in this match. Do not be naive. The season has just started. DO NOT ACCEPT risks like this.