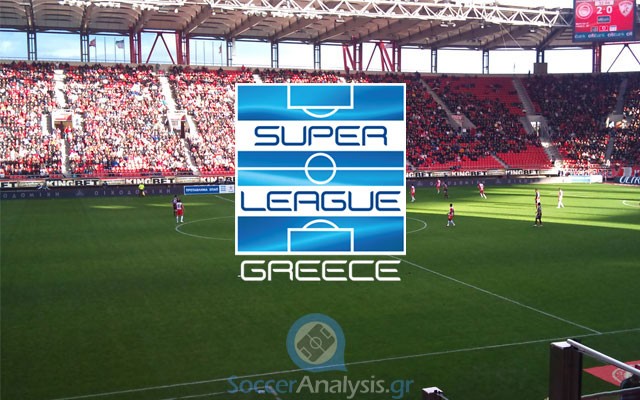 Debut for Sa Pinto
The officials of Atromitos decided to make a change at the bench because it was obvious the team was in need of a shock. Mr. Paraschos left (mutual consent) and he was quickly replaced by Mr. Sa Pinto (former coach of OFI). His debut will be today against Olympiacos and the recent matches between those two teams make it certain we are about to watch a good match. The preview and betting pick:
Analysis: Atromitos – Olympiacos
*Atromitos played four times against Olympiakos last season for both Super League and the Greek Cup. Their record was 0W-3D-1L and all their matches were interesting.
*The referee, Mr. Tritsonis, was appointed to two Super League matches so far. Both of them ended as home wins with the same score (1-0).
*Olympiakos will have a midweek away match against Malmo FF (Champions League, Group A). Their home win over Atletico Madrid (3-2) has made their next battle extremely important and a possible win will increase their chances for a top two placement in their group.
Atromitos had a poor performance in the away defeat from OFI (1-0). They had many difficulties in offense again but this time they were unable to keep a clean sheet and they lost. Coach Paraschos paid the price of the average performances of the team and Mr. Sa Pinto was called up to replace him. Atromitos returned to wins in the midweek away match against Iraklis Psachnon (0-1) after an average performance. Mr. Korakakis (assistant coach) was in charge but Mr. Pinto had the chance to watch his players for the first time. He sounded very confident about his new team and he said the only thing that must change is the poor morale. There is one problem reported for today.
Banned: –
Injured: Brito (MID/2)
Olympiacos reached the first place in the standings after the home win against Veria (3-0) which was not as easy as the final score shows. The Champions scored with a penalty kick at 33' (the officials of Veria criticized the decision of the referee) and they had to wait until 88' to lock their win. The third goal came at 92' when Veria had collapsed. Coach Míchel was not pleased with the performance of the team in the midweek away match for the Cup against Panachaiki (0-1). His decision to use a secondary lineup (all key players were left out) was proven wrong. In fact it would not be an exaggeration to say Olympiakos was very lucky. An own goal by Karghas (74') gave them the win while Panachaiki was playing with a man down since 61' (red card at Alla). Their opponents had two attempts at the bar (50', 60') and things could be a lot different if Panachaiki had scored first. There are four absences reported for the next match.
Banned: –
Injured: Siovas (DEF), Ghazaryan (MID/1), Fuster (MID/1), Dossevi (MID/2), Afellay (MID/2/1 goal)
Betting Pick: The draw at halftime @ 2.00
Atromitos is reliable in defense and they conceded the first goal last week having kept a clean sheet in their 3 matches before. Olympiakos might be a strong favorite for the win but I will not be surprised if they struggle for it today. Their important upcoming Champions League battle against Malmo FF is all that matters now. I do not see any other value bets here.