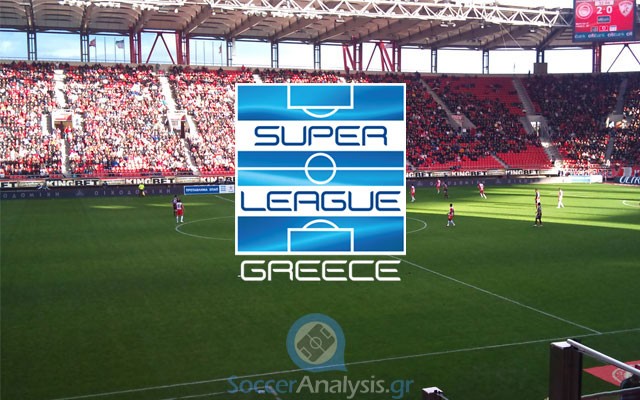 Ergotelis is looking for the first home points
Coach Dermitzakis got the first win in his second match at the bench against Niki Volou (1-4 away). Now Ergotelis will look for the first home points of the season against Panetolikos. Their opponent has a weaker start than anyone anticipated and coach Chavos is under a lot of pressure lately. The preview and betting pick:
Analysis: Ergotelis – Panetolikos
*Panetolikos had a very poor away record last season with 1W-4D-12L (goals 10-26). Their only away win was against Ergotelis (0-1) on 27/01/14.
*The officials of Panetolikos were not pleased to see that Mr. Kabaxis will be the assistant referee in this match. His "strange" decisions last season, in the unfair away defeat of the team from Levadiakos, are not forgotten.
Ergotelis won the away match against Niki Volou (1-4) a lot easier than it was expected. Youssouf became the MVP with his one goal and two assists and the final score says it all. The team was not as good in the midweek away match for the Cup against Apollon Smyrnis (Football League). Kourtis gave Ergotelis the lead at 35' but the home team answered with two goals (58' and 70'). A header by Kozoronis at 94' (!) kept the team alive in the competition. Coach Dermitzakis will have to deal with four absences for the next match.
Banned: –
Injured: Fideleff (DEF/1), Hanti (MID/2), Kasnaferis (MID/3), Allan (MID/2)
The two consecutive draws of Panetolikos against Olympiakos (1-1 at home) and Atromitos (0-0 away but they deserved to win) made Mr. Chavos optimistic his team would soon find the way to their first win. His expectations were proven wrong in the two matches that followed against PAOK (0-1 at home) and Chania (0-1 at home for the Greek Cup). The team had no confidence and the coach is now being criticized for his defensive mentality. The morale of the players is poor and only a win can change it. There are three absences reported for the next match.
Banned: –
Injured: Theodoridis (MID/4/1 assist), Zarkadas (MID/0), Villafáñez (FWD/1)
Betting Pick: The draw @ 3.20
I cannot underestimate Panetolikos just because they do not have a win yet. Their performances against Olympiakos and Atromitos showed they are more dangerous than their record shows. Furthermore they seem to perform better when their opponent is in control, like it is expected to happen today. I cannot trust them for an away win but the draw is definitely within their reach.