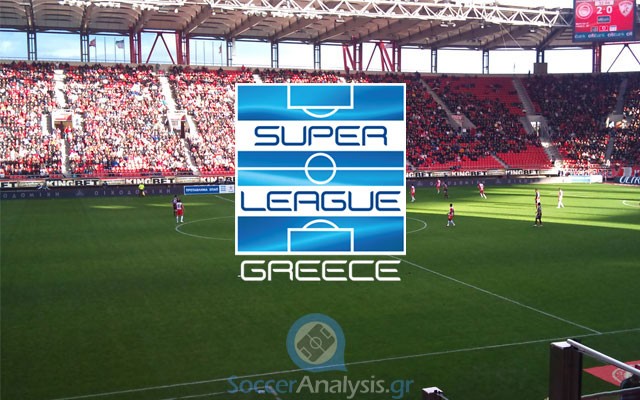 The Greens must win this one
Panathinaikos comes from two away wins in a row, one for Super League (Platanias 2-3) and one for the Greek Cup (Olympiakos Volou 0-1). The morale of the team has improved and they now they will face the worst team of the season (until now). I have already said that Niki Volou was unlucky to have the worst possible schedule and their poor morale is the first thing they will need to overcome in order to start getting some points. The preview and betting pick:
Analysis: Panathinaikos – Niki Volou
*Tabakis (GK/4), Marinakis (DEF/4), Ghiannitsanis (MID/4), Mouzakitis (MID/4/1 assist) and Anastassopoulos (MID/0) are on loan to Niki Volou from Panathinaikos.
*Panathinaikos will have a midweek away match against Estoril (Europa League, Group E).
Panathinaikos got a stressful win in the last away match against Platanias (2-3). The two teams had almost the same attempts on goal (10-9) and their unreliable defenses allowed us to watch an open match. Panathinaikos could not afford a second negative result and their determination helped them get the three points. Coach Anastassiou was pleased to watch his players motivated something that was repeated in their midweek Cup match against Olympiakos Volou (0-1 away). The morale of the team has improved and Niki Volou looks like a perfect opponent for a third consecutive win before their difficult midweek away match against Estoril.
Banned: –
Injured: Kotsaris (GK/0), Spyropoulos (DEF/0), Mendes (MID/3), Berg (FWD/1, key player)
Other: Bajrami (MID/1) is out to rest.
Niki Volou was defeated in the last home match against Ergotelis (1-4) and they are now the only team without a point in Super League. Mr. Vandenbroeck stated the performance of his players was better than the final score shows. Niki Volou also had a midweek match for the Greek Cup (1-0 away defeat) where they showed signs of improvement in defense but we should also point out their opponent had changes in their starting lineup. The next two matches (Panathinaikos away, Asteras Tripolis at home) will complete the very difficult schedule of the team who had to face the five top clubs of season 2013-14 in their first six matches.
Banned: –
Injured: Machlelis (MID/4)
Other: Marinakis (DEF/4) is reported ill.
Betting Pick: Panathinaikos (-1.5) to win @ 1.65
It is no secret the two clubs have good relations. Panathinaikos needs the win and I doubt they will be in the mood for giving away the points at this moment. Who knows, maybe they will do it in the next round…