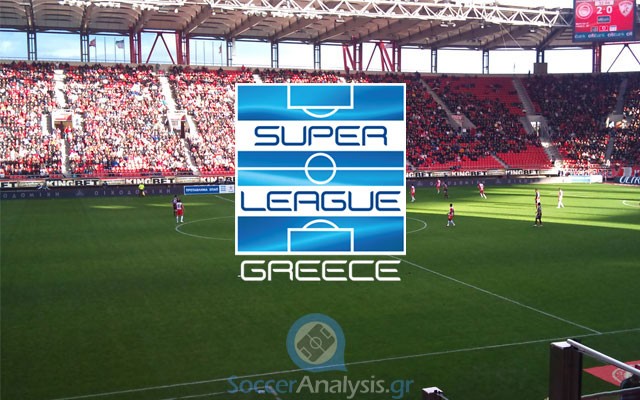 A friend in need is a friend indeed…
The midweek defeat from Apollon Kalamarias (1-0 in the Greek Cup) made no difference for PAOK. After all it is better to lose from a friend than a hated enemy. The defeat of Olympiakos from Atromitos yesterday has turned the next match against another friendly club, OFI Crete, a must win situation for the club. If they will succeed they will climb at the first place in the standings, 3 points away from their hated rivals. The preview and betting pick.
Analysis: PAOK – OFI Crete
*The two clubs have good relations and the same goes for their supporters.
*PAOK will have a midweek away match (02/10/14) against Guingamp (Europa League, Group K).
PAOK looked tired in the away win against Panetolikos (0-1) but the penalty kick of Mak was proven enough to get the three points. Mr. Anastassiadis decided to rotate the lineup for the Cup match against Apollon 1926, leaving 8 players out. The result was disappointing (1-0 away defeat) but the coach stated he is not angry at his players. He is just disappointed because some of them wasted their chance to gain his trust for the difficult matches ahead. There are three absences reported for today.
Banned: –
Injured: Tzavelas (DEF/3), Konstantinidis (DEF/0), Maduro (DEF/2), Pereyra (MID/3/2 goals)
OFI got a very important win in the last home match against Atromitos (1-0) after a goal by Perogamvrakis at 46'. The players of Mr. Gatuzo were determined for a positive result against a very difficult opponent and this was the secret of their win. OFI had a midweek away match for the Greek Cup against Zakynthos (1-1) but we should keep in mind they did have changes in their lineup.
Banned: –
Injured: Stathis (DEF/4)
Other: Fernández (DEF/1) Milhazes (DEF/2), Apoño (MID/0)
Betting Pick: PAOK (-1.5) to win @ 1.95
This will be the first home match of the season that PAOK will have the support of the fans. I remind you the matches against Kalloni (1-1, Day 1) and Niki Volou (3-0, Day 3) were behind closed doors. I seriously doubt Mr. Anastasiadis will allow a second consecutive negative result especially in the first match in front of their demanding fans. The least I can expect is a win by 2 goals if not more. After all, OFI has no reason to get in the way of PAOK at this moment and they also do not have the roster to do so.